Announcement
Santa Barbara County Behavioral Wellness Invites the Community to Light Up Green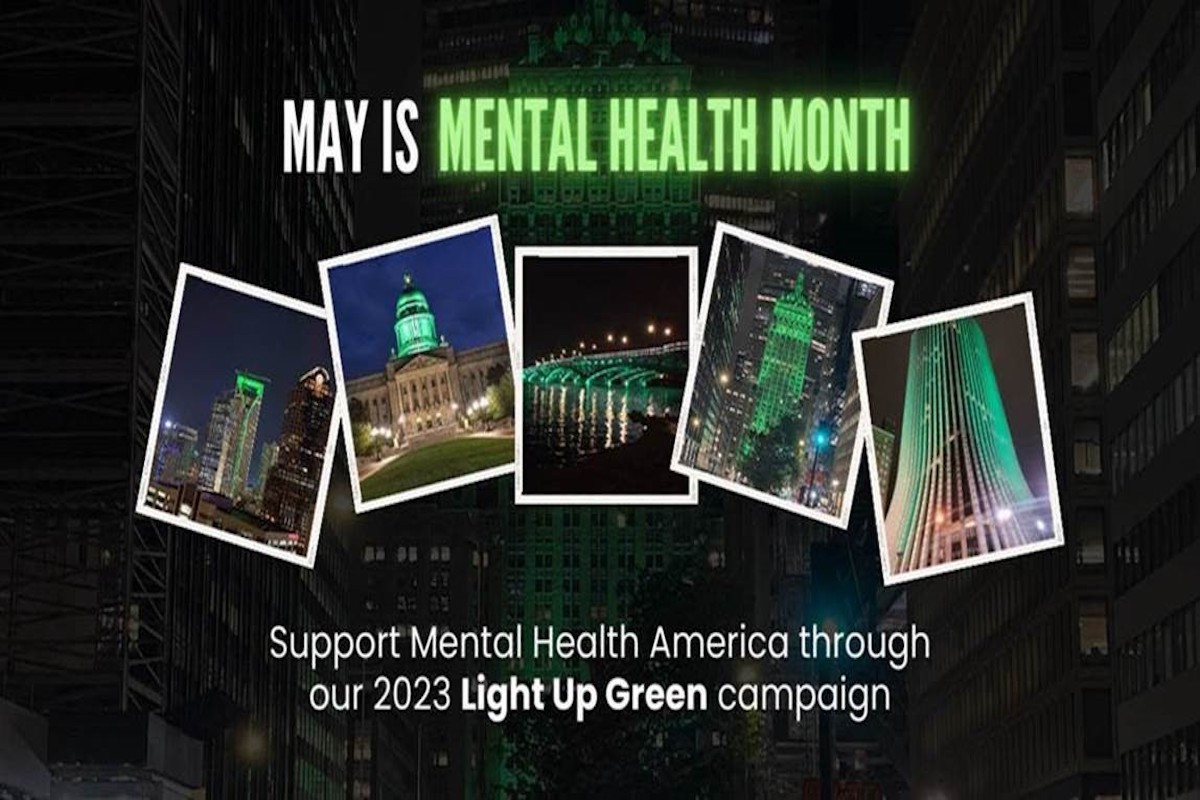 ---
Press releases are posted on Independent.com as a free community service.
---
(SANTA BARBARA, Calif.) – Santa Barbara County is inviting the community to join Santa Barbara county as well as other counties, and our nation, to light up buildings with lime green. Light up Green is aimed to show community members that nobody is alone facing mental health challenges, beginning May 1st and going through May 31st in recognition of Mental Health Month. If you will be joining in lighting up green in May, and would like lawn signs (while supplies last) please email Suzanne Grimmesey at suzkirk@sbcbwell.org. In addition, those who would like their building placed on the state list of those participating, and recognized by the national Mental Health America office, may also email the above address.
For Mental Health Month this year, Mental Health America is encouraging individuals to look around and look within. From your neighborhood to genetics, many factors come into play when it comes to mental health. We encourage everyone to consider how the world around them effects their mental health. Fact sheets which can be downloaded, that support this year's theme and further explore the environment impact on our mental health, include: Healthy Home Environments, Neighborhoods and Towns, Safe and Stable Housing and The Outdoors and Nature.
A variety of events will be taking place throughout the community over the course of the month, beginning with the Santa Barbara County Board of Supervisors proclaiming May as Mental Health Month at their May 2 hearing.
Consider downloading a 2023 May is Mental Health Month Poster to hang around your workplace or a Poster which encourages people to take a quick mental health screening.
What else can you do to recognize May as Mental Health Month?
Post one or both of the above posters in your office or business
Lime green is the official color for mental health. Wear lime green all month.
Share personal stories of wellness or self-care tips with others
You are not alone. Help is always available; speak with someone today. 988 is a national crisis line which can be reached by phone or text. The Behavioral Wellness toll free Crisis Response and Services Access Line can be reached 24 hours a day, 7 days a week at (888) 868-1649 for assistance in receiving services. To learn more about County of Santa Barbara Department of Behavioral Wellness, please visit http://countyofsb.org/behavioral-wellness.