Science & Tech
SpaceX Launches from Vandenberg Space Base
Thursday Morning Blast-Off and Return a Success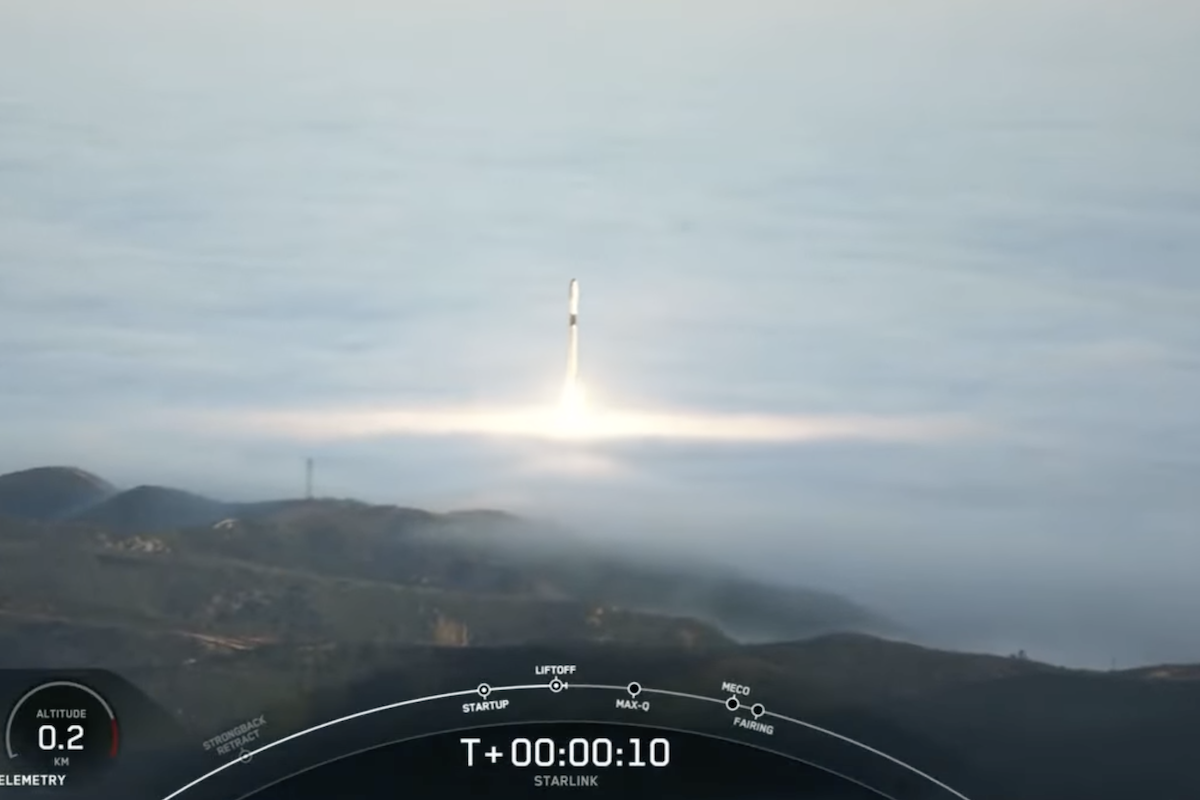 SpaceX successfully made a third attempt to launch its Falcon 9 rocket on Thursday, April 26, at 6:40 a.m., after calling off the launch on both Tuesday and Wednesday mornings, due to high probability of landing failure.
While the launch was from SpaceX's Vandenberg's Space Launch Complex (SLC) 4E, last week, Vandenberg Space Force Base approved a SpaceX lease for a new launch pad — SLC-6 — as a continuation of their collaboration, which began in 2015.
"This is an exciting time for Vandenberg Space Force Base," said Colonel Rob Long, a Vandenberg space commander. "This agreement will add to the rich history of SLC-6 and builds on the already strong partnership with SpaceX."
For SpaceX, the agreement means its second launch pad on the West Coast, and fifth in the nation. Access to another launchpad will aid the company in its ambitious goal of completing 100 launches in 2023. As the first third of the year is ending, SpaceX is just under a third of its goal, with Thursday's launch the company's 27th of the year.
SpaceX's 26th launch of the year last week landed the company in the middle of a federal investigation. The test flight of the Starship Super Heavy — the largest rocket ever built — ended in a fiery explosion above its launch site in southern Texas. However, SpaceX CEO Elon Musk expressed the launch was seen as a success, given the rocket didn't explode on the launchpad.
Although SpaceX accounted for the debris from this launch, the company didn't anticipate the amount of dust that would rain on neighboring towns as a result of the rocket destroying the launchpad during liftoff. Texans are concerned about the threat this influx of particulate matter poses to their health, as well as the health of ecosystems around them.
The Federal Aviation Administration has since grounded SpaceX's Starship, while it conducts a mishap investigation.
Thursday's launch out of Vandenberg ended in the Pacific Ocean rather than flames. Just eight minutes after launch, the rocket shed its first-stage booster before carrying 24 satellites to low-orbit. These satellites will grow Starlink – SpaceX's high-speed internet provider. The booster was retrieved to be reused in future launches.
The launch was livestreamed at spacex.com/launches/mission/?missionId=sl3-5.
Correction: The April 26 launch took place from SLC-4E, not the newly leased SLC-6.