Parents of students at San Marcos High School remained concerned with their children's safety as hundreds gathered in the campus auditorium late Monday to discuss the ongoing criminal investigation of six boys linked to an online video threatening the death of more than a dozen female students. The 90-second mock instructional video features a male San Marcos student saying, "I'm going to show you how to kill a thot." ("Thot," pronounced "thought," is short for "that ho over there.") He then describes how to load and shoot a Colonial-era rifle and how to use its bayonet. He signs off with, "I hope you found this video helpful in your war against thots." The video was posted in a private chat room, where another of the six boys posted a "list of thots that need to be eradicated," with accompanying names and pictures of at least 16 female students from San Marcos, Dos Pueblos, and Santa Barbara high schools and La Colina Junior High School, according to parents familiar with the posts.
On Friday, January 19, the threats were brought to the attention of school administrators, who immediately called the Santa Barbara County Sheriff's Office. Initially, administrators also contacted the families of the six boys and the targeted girls, but according to many angered parents, the greater student body at San Marcos and all the students and staff at the other campuses were not notified by school officials until several days later.
By January 24, some or all of the six boys had been suspended. Parents said Monday that four of the six boys were back in class this week, while the boy in the video and the boy who posted the list remained absent. The identities and whereabouts — and reliable information, in general — of all six remained a major point of contention among parents.
Bound by federal education code, Santa Barbara Unified School District administrators cannot speak publicly about disciplinary actions against minors, even those in the spotlight of a criminal investigation, said Superintendent Cary Matsuoka, on hand Monday to moderate the discussion and to apologize for his office's missed opportunities early on "to inform all parents," he said. "We just flat-out missed it, and I'm apologizing to you tonight. You shouldn't find out about it on the six o'clock news. We were too slow." Matsuoka said it took four days for his team to learn the extent of the online threats and their impact on students and parents district-wide. "We underestimated the emotional impact of the threat to you and your children," Matsuoka said.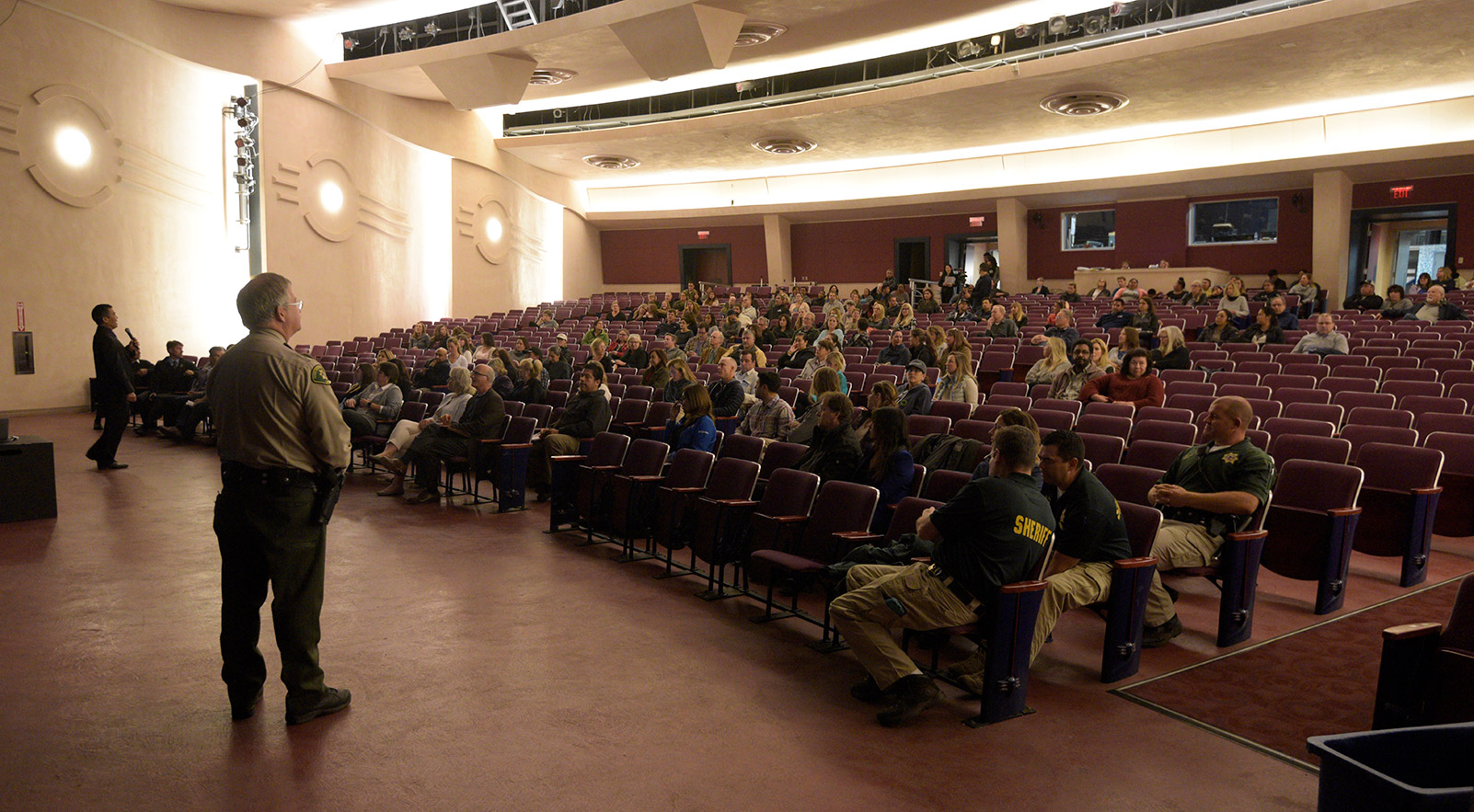 By Paul Wellman