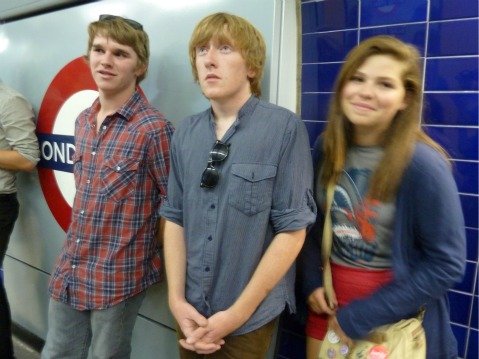 Blue Suns

"Different Kind of Thing"
"I Saw You"

Musicians
Genre: Indie
Sound description: Indie/Brit Rock/Surf Rock/Pop. British edge fused with Californian sun!

Web site: http://www.bluesuns.net/
Email: bluesunssb@gmail.com
History
We are a hard working, three-piece band from Santa Barbara California, heavily influenced by British indie/rock/pop from the sixties to the present day, but our sound is absolutely our own, fused, and wrapped in Californian sun.
We are devoted to writing, playing and recording our own music, but also have our favorite covers too.
Over the last year, Blue Suns have been gigging around town, also doing radio interviews, and putting their first album together "Land of Sand and Sea." We have just returned from a six week summer tour in the UK. Back to school/college now, but can't wait to tour again next year.

Upcoming shows
None scheduled
Formed
2010, Santa Barbara, CA
Influences
The Arctic Monkeys, The View, The Fratellis, Rolling Stones, Beatles, Nancy Sinatra, The Zutons, Amy Winehouse, The Noisettes. The Kooks, Dirty Pretty Things, The Who, Pink Floyd, Chuck Berry, Fleet Foxes, Black Keys. Generally: jazz, blues, rock, anything and everything we can learn from, AND MORE, AND MORE, AND MORE.
Current status
Looking for a regular place to play in our home town. Very excited about beginning our second album at Tantrum Records. Loving any gig that comes our way.