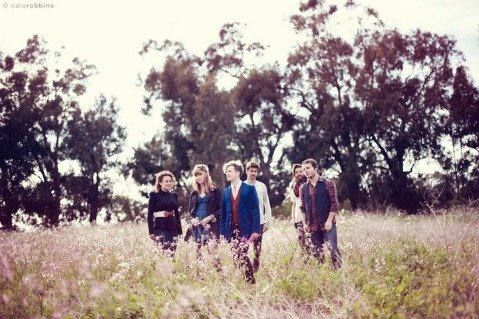 Little Owl
Musicians
Genres: Indie, Orchestral, Pop
Sound description: Orchestral indie-pop
RIYL: Menomena, Wilco, Animal Collective, Arcade Fire
Web site: http://www.facebook.com/littleowlmusic
Email: mgmt@wearelittleowl.com
History
Started by Yoni Berk in the summer of 2010, the Santa Barbara-based act quickly evolved from a one-man, singer-songwriter effort to a five-piece, indie-orchestral-dance-pop band. After recording and releasing their first EP "Stories and Observations of Argus Madur," the group began to catch the eyes of local and touring artists, and has since played with the likes of Hosannas and Akron/Family. Little Owl is
comprised of Berk, Emily O'Dean, Maxx Farris, Jordan Smith, and Shayna Brown.
Upcoming shows
None scheduled
Formed
2010, Santa Barbara, CA
Influences
Menomena, Wilco, Animal Collective
Current status
Little Owl recently recorded a full length album at John Vanderslice's Tiny Telephone studios in San Francisco. They are now performing locally, as well as planning West Coast tours in preparation for the album release.