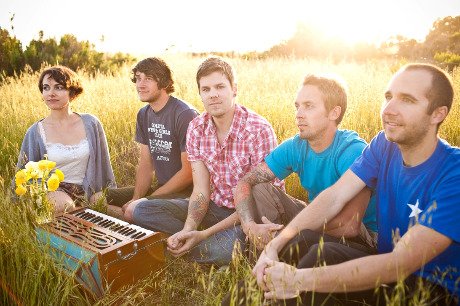 Paper Swords

"Symphony of Intent"

Musicians
Genres: Indy-Rock, Orchestral
RIYL: Sufjan Stephens, Grizzly Bear, The National
History
Paper Swords is an orchestral indie-rock quintet from Santa Barbara, California formed in 2010. The band consists of Ryan Myers (vocals, guitar, banjo, harmonium, piano), TJ Myers (drums), Patrick Grant (bass), Russell Fletcher (trumpet, banjo, guitar, harmonium, vocals), and Teresa Ramallo (vocals, piano/keys, guitar). They have released one 32 minute EP, "Wax Moon, Wane" (2010).
Upcoming shows
None scheduled
Formed
2010, Santa Barbara, CA