Good art not only captures the spirit of a time and place but also redefines it. So, too, does good entrepreneurship. On Friday, May 6, the Spirit of Entrepreneurship Foundation honored 10 women whose business visions have uniquely captured and redefined the spirit of Santa Barbara.
Among those honored were established Santa Barbara icons, such as Mahri Kerley, founder of Chaucer's Books; Sherry Villanueva, visionary behind the Funk Zone's The Lark, Lucky Penny, and Santa Barbara Wine Collective; and Randee Disraeli, cofounder of Kanaloa Seafood. Each of these businesses has been able to thrive in large part because they recognized unfulfilled passions in themselves and their community. For Kerley, that passion was a carefully curated book collection; for Villanueva, neighborhood eateries; and for Disraeli, it was getting environmentally responsible seafood on diners' tables.
Two newcomers to Santa Barbara's business community were also honored — Norah Eddy of Salty Girl Seafood and Andrea Neal of Blue Ocean Sciences. Both of their visions are quintessentially Santa Barbaran — ocean-soaked, science-savvy, and environmentally conscious — but hope to make an impact that extends far beyond the South Coast. For Salty Girl Seafood, the dream is to make it so easy for everyone to purchase, prepare, and learn about sustainable seafood that consumers will drive global demand for healthier oceans. For Blue Ocean Sciences, which was presented with an additional $10,000 award to support its success, the dream is to forge fruitful collaborations that catalyze solutions for ocean pollution.
Great entrepreneurship, like great art, is also able to resonate and endure through space and time. Two Santa Barbara greats were present at this year's awards. Sara Miller McCune was honored with the Rock Star: Life Achievement Award for building Sage Publications, a publishing company founded to champion social science research and disseminate it on a global scale. The night's master of ceremonies was another great, Lynda Weinman, cofounder of Lynda.com, an online skill-building platform that has truly revolutionized learning.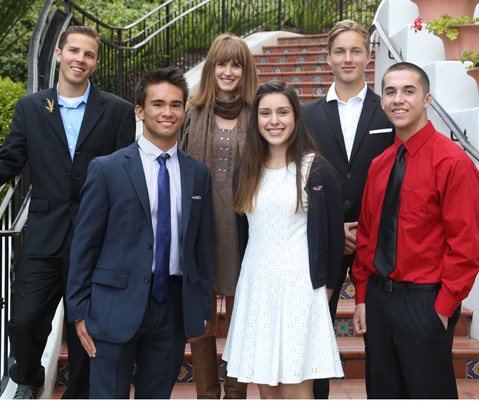 By Courtesy Photo