College football appeared to be in Vaughn Elbek's future during his junior year at San Marcos High. He played strong safety for the Royals with a ferocity that belied his quiet demeanor. "There was nothing that intense about him until he got on the field and started blasting people," said Dare Holdren, the team's defensive coordinator.
Scouts populated San Marcos games because of senior lineman Alex Mack — who went on to play at Cal and is an All-Pro center with the Atlanta Falcons — and they also noticed that Elbek tackled people with an audible finality. It was as if he had a pent-up desire for hard contact after growing up playing soccer.
Ironically, it was on the soccer pitch following the football season that Elbek suffered a shattering injury. "We were playing Santa Maria, and my foot stuck in the grass, and my body kept going," he recalled. "You could hear the pop a half mile away." He snapped both bones, the tibia and fibula, in his lower right leg.
Still, if the bones had healed as expected, Elbek had hopes of returning to the gridiron. But after several months, his leg swelled grotesquely, and the worst had happened: an infection that was killing the bone. In danger of losing the leg, Elbek went to a team of surgeons led by Dr. Michael Patzakis at USC. They performed a dozen surgeries. "Bone grafts, muscle grafts, skin grafts," Elbek said. "I spent a month in a hospital bed. I was basically on crutches for a year. I did a lot of growing. I've become passionate about never sitting down again."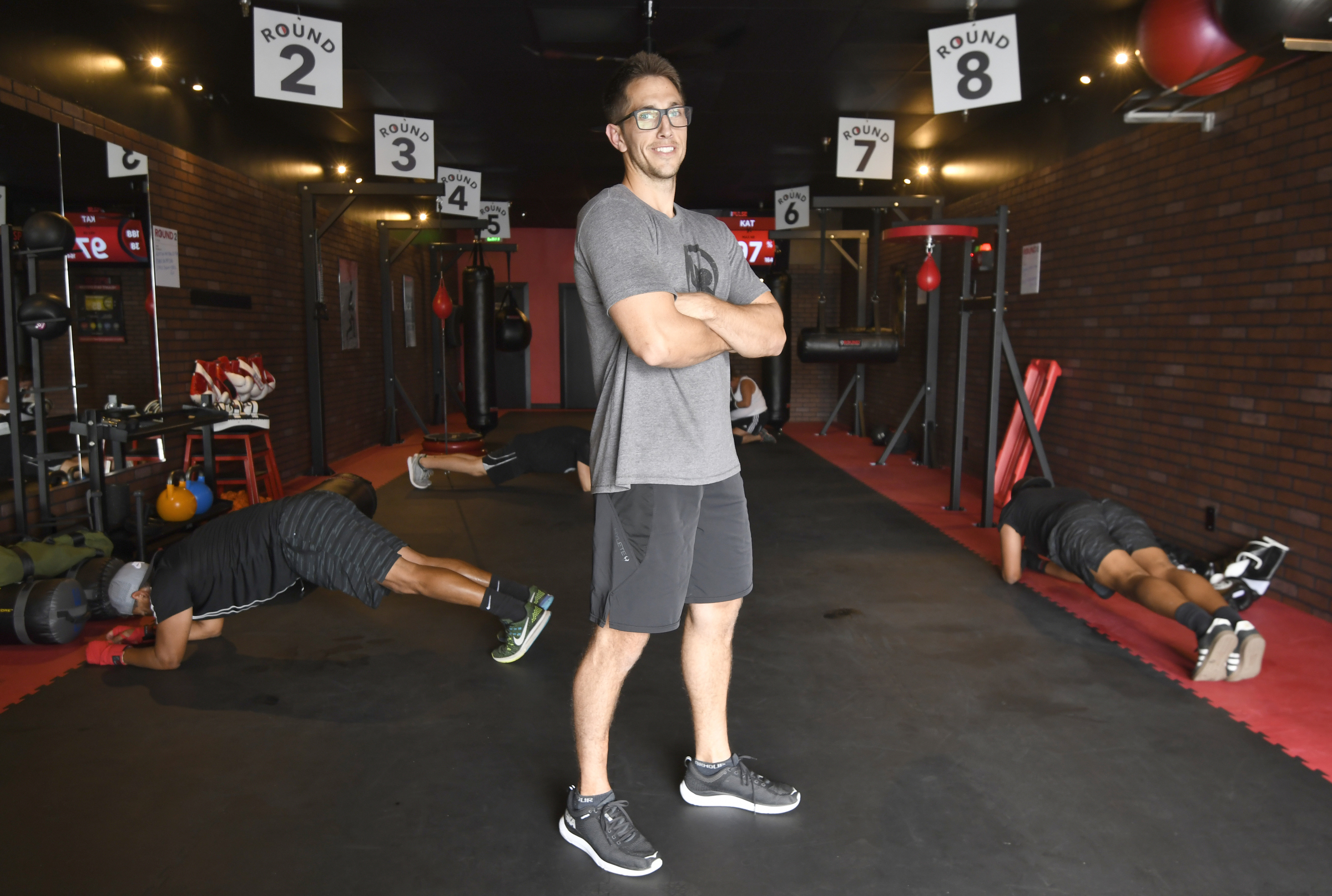 By Paul Wellman