Arts & Entertainment
Peter Case Kicks Off Tales from the Tavern Music Series
Singers in Santa Ynez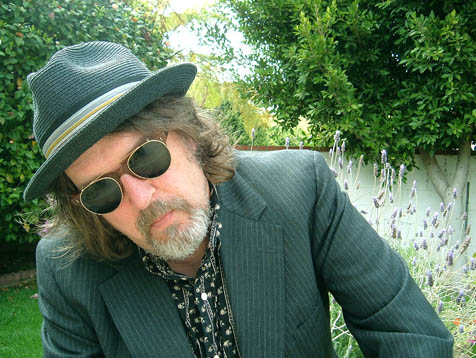 When legendary songsmith Ramblin' Jack Elliott took to a makeshift stage behind Mattei's Tavern in Los Olivos on a wet and windswept February night back in 2003, no one could realize the legacy he was launching. As the eternal troubadour interspersed musical highlights from a 50-year career with enthralling tales of Wyoming cowboys and New Orleans brothels, Elliott laid the foundation for what has since evolved into one of the most unique performance experiences Santa Barbara has to offer.
On successive Wednesday nights each spring and fall, the elite of the nation's singer/songwriters converge in the Santa Ynez Valley to tout their talents. And, while the Tales from the Tavern series might have evolved from humble beginnings-it's now held at the Maverick Saloon-it has quickly become one of the most sought-after performance opportunities on the West Coast. But as Elliott so passionately said, Tales from the Tavern is about more than simply presenting music; it is about opening the world to the boundless possibilities that only spending an evening in the company of musical luminaries can afford.
Tales from the Tavern may have only been in our midst for four-and-a-half years, but it has led us on a path both captivating and diverse. From musical icons like David Crosby, Chris Hillman, and Elliott, to emerging talents like Anne McCue and Devon Sproule, the only criteria the series employs within its recruitment of artists is a dedication and passion for their craft. Although the audience might not know some of the names when the acts are first introduced, by the end of an evening, they tend not to forget them.
"If you asked the audience on any given night about the artist they will be seeing, 90 percent of them won't know," said series coproducer Ron Colone. "Nor will they care, as they come here for the experience of discovery. The artists who come to Tales from the Tavern not only bring their talent, but also come to share their experiences. So even if the audience isn't familiar with an artist or his or her music, they can still relate to the tales they have to tell."
The series' October 3 kickoff featured Los Angeles-based singer/songwriter Peter Case, whose latest recorded endeavor, Let Us Now Praise Sleepy John, not only grinds away in its unrestrained rawness, but does so with a considered elegance. This week, San Diego's favorite musical jester, Steve Poltz, drops by to offer insight into Traveling and Unraveling-the two new albums he is about to release. For someone who is difficult to get into the studio, this is certainly no small achievement. And, if we are really lucky, he might even reveal just how one of the songs has found its way into a Jeep commercial.
Despite his recent flurry of studio activity, like all who grace the Tales of the Tavern stage, Poltz carves out his living on the road. Having played everywhere from packed stadiums during his time as a sidekick to Jewel (he cowrote her breakthrough musical monolith, "You Were Meant for Me") to dusty brewhouses and the occasional yoga studio, Poltz has experienced the gamut of performance possibilities. And, with such experiences upon which to draw, he is only too quick to instill the virtues of something special when he encounters it.
"I would drop shows to go up and play there," enthused Poltz. "I really like it when people take a lot of pride in the shows they put on, and they're such good people with an impeccable taste in music. It is so cool because people come to the series and have a leap of faith in the fact that Ron is going to have good music there. And, for a musician, there is no better situation because you're playing to a completely new audience and they're all potential fans. What more could a musician ask for? He basically hands you the goose that's laid the golden egg."
Tales from the Tavern shows:
• October 10
Walt Richardson and Steve Poltz
• October 17
Paul Curreri and Devon Sproule
• October 24
Jesse DeNatale and Gretchen Peters
• November 7
Dan Gerber and Ray Bonneville
• November 14
Stacey Earle & Mark Stuart,
Michael On Fire, and Ced Curtis
All shows start at 7 p.m. at the Maverick Saloon (3687 Sagunto St., Santa Ynez). Call 686-4785 or visit talesfromthetavern.com.