Sports
UCSB Grad Hits ESPN
Former Gaucho Josh Elliott Chats About Making It to the Big Time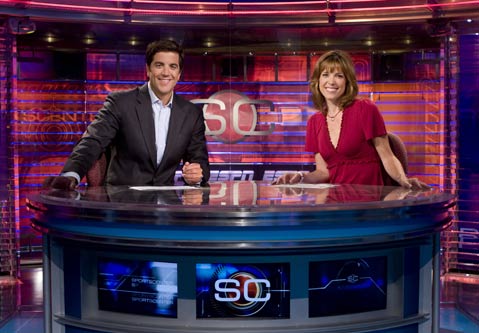 UCSB alum and ESPN anchor Josh Elliott takes inspiration from some unique sources. Of course, he admires the hard work, focus, and virtuosity of veteran anchor Bob Ley, as well as the technique of John Sawatsky. What's more surprising is his seeming interest in media personality Howard Stern's abilities and "dedication to the interview."
"I would listen to Stern, and I would always think to myself, 'He's an amazing interviewer,'" Elliott explained recently. "He will always ask the questions that nobody else will : He will literally ask anybody anything, and once he senses that he's onto something, he won't let go. He's the king of follow-up, and he's the king of 'I'm not letting go; you opened the door – I'm coming in!' He's amazing, regardless of how you feel about him."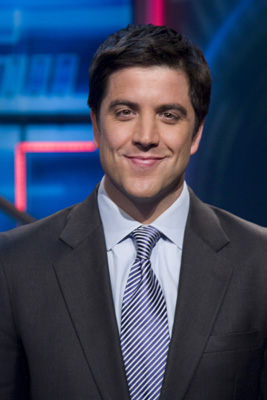 Elliott's own dedication and skill as an interviewer earned him his current gig as the co-host of ESPN's SportsCenter AM, which launched in August. As if that weren't enough, his wife was due to give birth within weeks of the show's debut. It was a highly stressful time, and he told anyone who would listen about how anxious he was to get through either event. He explains, "I needed one of them to happen : So then, the show debuted and it was like, 'Okay, phew, thank god.' And then the baby came, and that just changes your life forever."
Understandably, Elliott is still adjusting to his wildly faced-paced life. He wakes up at 5 a.m. to prepare for the show, which he co-hosts with Hannah Storm from 9 a.m. to noon. "The thing about my day is, it just moves. It moves! The second I'm up, I'm going, going, going 'til the show's over; and then I'm back with the kid! And you're, like, amazed by life. So yeah, it's a perfect balance and a crazy day."
Add to the mix his consistent lack of sleep. "The problem is, I'm something of an insomniac, so it's not even the getting up, but it's the going to bed. You know, I'm an L.A. kid, so I watch Dodgers games. And those games start at 10:30 p.m. for me, so I'll regularly be up at 1 a.m. I mean, I'm literally getting sometimes between three and four hours of sleep."
Elliott began covering sports at UCSB for the Daily Nexus in his sophomore year while majoring in English, and was impressed by the paper's professionalism, though he was not yet as dedicated to journalism as his coworkers seemed to be. "I was doing the sports part of it and I was in a fraternity, so : it was always an uneasy peace," he explained. "I think they always waited for me to turn into a frat guy at some point."
The idea of broadcast journalism didn't appeal to him until much later. He admitted, "I never wanted to do radio. I never wanted to do TV."
After graduating from UCSB and trying a number of jobs in Los Angeles, he went to Columbia School of Journalism and focused all his energy on landing a job at Sports Illustrated. Once he made it onto the SI staff, he thought he had his dream job, but that was before he went on the air for some TV slots and attracted ESPN's attention. He even received support from a fellow UCSB alum.
"I went on the Jim Rome Show. [He] was always great to me. I'll always credit Jim with my exposure at a really young professional age," said Elliott. "The Gaucho took care of the Gaucho. He had me on when I was a young, punk kid at SI, and it was really good."
After six years at SI, he became a host for a show on ESPN Classic, which led to his current gig as co-host of SportsCenter AM. And now that he has a new show and a five-month-old baby, he is amazed by how quickly his life has transformed. "Almost no moment of my life now resembles a moment of my life six months ago," he said.