News
2009 Wedding Guide Listings
VENUES
Alice Keck Park Memorial Gardens
Santa Barbara St., between Micheltorena and Arrellaga sts. 564-5418. Capacity 150.
sbparksandrecreation.com
Bacara Resort and Spa
8301 Hollister Ave. 968-0100. Contact Bacara Bride Team, 571-3123. Capacity 20-650.
information@bacararesort.com
Blue Agave
20 E. Cota St. 899-4694. Capacity 110.
info@blueagavesb.com
Cabrillo Pavilion Arts Center
1118 E. Cabrillo Blvd. Contact Leslie Lund, 897-1983. Capacity 200.
sbparksandrecreation.com/beachfront
Calle Puerto Vallarta
Cabrillo Blvd. at Calle Puerto Vallarta. 564-5418. Capacity 300.
sbparksandrecreation.com
Casa Las Palmas
325 E. Cabrillo Blvd. Contact Leslie Lund, 897-1983. Capacity 60.
sbparksandrecreation.com/beachfront
Chase Palm Park Center
236 E. Cabrillo Blvd. Contact Leslie Lund, 897-1983. Capacity 100.
sbparksandrecreation.com/beachfront
Chase Palm Park Pavillion
Cabrillo Blvd. between Garden St. and Calle Cesar Ch¡vez. 564-5418. Capacity 300.
sbparksandrecreation.com
Chase Palm Park Floral Gateway
Cabrillo Blvd. between Garden St. and Calle Cesar Ch¡vez, 564-5418. Capacity 150.
sbparksandrecreation.com
Chase Palm Park Plaza
Cabrillo Blvd. between Garden St. and Calle Cesar Ch¡vez, 564-5418. Capacity 200.
sbparksandrecreation.com
County Courthouse
1100 Anacapa St. Sunken Gardens: Though no reservations are taken and use of grounds is free, call 568-2465 to check on events scheduled for your day. Mural Room: By reservation; fee charged. Contact Linda Van der Wyk, 568-3070. Capacity 125 .
countyofsb.org/courthouse/weddings.asp
Double Dolphin/Weddings at Sea
Santa Barbara Sailing Center, 133 Harbor Wy. (800) 350-9090. Captain can perform ceremony. Capacity 49.
sbsail.com
East Beach, Cabrillo West
Cabrillo Blvd., east of Milpas, next to the Cabrillo West parking lot. 564-5418. Capacity 200.
sbparksandrecreation.com
Elements
129 E. Anapamu St. Contact Bernadette Pometta, 884-9218. Capacity 70.
elementsrestaurantandbar.com
Elings Park
1298 Las Positas Rd. 569-5611. Godric Grove: capacity 300. Singleton Pavilion: capacity 150.
elingspark.org
Events Unlimited
205 Santa Barbara St. 966-4818. Capacity 60.
weddingcompass.com
Fess Parker's DoubleTree Resort
633 E. Cabrillo Blvd. 564-4333. Capacity 1,200.
fpdtr.com
Four Seasons Biltmore
1260 Channel Dr. Contact Kirsten VanBrunt, 565-8246. Capacity 300.
fourseasons.com/santabarbara
Franklin Community Center
1136 E. Montecito St. 963-7605. Multi-purpose room and kitchen; own security required. Capacity 150.
sbparksandrecreation.com
Gainey Vineyards
3950 E. Hwy. 246, Santa Ynez. 688-0558. Capacity 20-500.
gaineyvineyard.com
Hidden Oaks Clubhouse
4760 Calle Camarada. 967-5574. Capacity 100.
hiddenoaksgolfsb.net
Historic El Presidio Chapel
123 E. Canon Perdido St., 965-0093. Capacity 200.
sbthp.org
Holiday Inn Santa Barbara/Goleta
5650 Calle Real. 964-6241. Capacity 200.
holidayinn.com/santabarbara
Hotel Mar Monte
1111 E. Cabrillo Blvd. 963-0744. Capacity 250.
hotelmarmonte.com
La Casa de Maria Retreat House
800 El Bosque Rd. 969-5031. Capacity 100.
lacasademaria.org
La Mesa Park
Meigs Rd. next to Lighthouse Rd. 564-5418. Capacity 125.
sbparksandrecreation.com
Leadbetter Beach
Shoreline Dr. at Loma Alta. 564-5418. Picnic area capacity 125.
sbparksandrecreation.com
MacKenzie Adult Building
3111 State St., 564-5418. Capacity 100.
sbparksandrecreation.com
MacKenzie Lawn Bowls Clubhouse
Las Positas Rd. and McCaw Ave. 564-5418. Capacity 66.
Mission Rose Garden
Los Olivos and Laguna sts. 564-5418. Capacity 200.
sbparksandrecreation.com
Mosher Alumni House
UCSB Campus. Contact Mary, 893-2957. Capacity 150.
ucsbalum.com
Montecito Country Club
920 Summit Rd. 969-3216. Capacity 300.
montecitocc.com
Opal Restaurant and Bar
1325 State St. 966-9676. Capacity 55.
opalrestaurantandbar.com
Quantum Kitchen and Cocktails
201 W. Carrillo St. 884-0885. Two rooms. Capacity 40-60; cocktail reception capacity 120.
mondialsantabarbara.com
Rincon Beach Club and Catering
3805 Santa Claus Ln., Carpinteria. Contact Melissa Sylvester, 566-9933. Capacity 300.
rinconcatering.com
Ruby's Cafe
734 State St. 962-9688. Eastside room capacity 146; restaurant capacity 275.
S.B. Historical Museum
136 E. De la Guerra St. 966-1601. Lower courtyard capacity 150; upper courtyard capacity 300. Both courtyards rented as one site.
santabarbaramuseum.com
S.B. Maritime Museum
113 Harbor Wy., Ste. 190. Contact Shawn Balla, 962-8404×110. Main museum floor capacities: sitting 230, standing 500; theater capacity 80.
sbmm.org
S.B. Museum of Natural History
2559 Puesta del Sol. Contact Meredith Moore, 682-4711×112, mmoore@sbnature2.org . Capacity 200.
sbnature.org
S.B. Polo and Raquet Club
3375 Foothill Rd., #1200, Carpinteria. Contact Ellen Reid Gilbert, 684-6683. Capacity 300.
sbpolo.com
S.B. Woman's Club (Rockwood)
670 Mission Canyon Rd. Contact Sue Graff, 682-4546. Capacity 200.
S.B. Zoo
500 Ni±os Dr. Contact Katharine Buford, 962-5339. Capacity 300.
sbzoo.org/weddings.asp
Sandpiper Golf Course
7925 Hollister Ave. 884-0450. Capacity 150.
sandpipergolf.com
San Ysidro Ranch
900 San Ysidro Ln. Contact Willow Fish, 565-1700. Capacity 50.
sanysidroranch.com
Shoreline Park
La Marina and Shoreline Dr. 564-5418. Capacity 125.
sbparksandrecreation.com
Stateside Restaurant and Lounge
1114 State St., La Arcada Ct. 564-1000. Capacity 120.
statesidesb.com
Stella Mare's
50 Los Patos Wy. 969-3415. Restaurant capacity 55; events center capacity 200 seated, 300 standing.
stellamares.com
The Stow House Gardens
Contact events Coordinator Dacia Harwood, 681-7216 or 637-6783. Capacity 600.
stowhouseevents@yahoo.com, goletahistory.org
UCSB Faculty Club
Contact events coordinator, 893-3096. Capacity 150.
faculty-club.ucsb.edu
Unitarian Society of Santa Barbara
1535 Santa Barbara Street, Santa Barbara, CA 93101 956-4583. Capacity 285.
www.ussb.org
Unity Church
227 E. Arrellaga St. 966-2239. Capacity 200.
Ty Warner Sea Center
Contact Meridith Moore, 682-4711 x114 or mmoore@sbnature2.org
Veterans Memorial Building
112 W. Cabrillo Blvd. 568-0020. Capacity 250.
Villa Casa Bella Private Estate.
966-4818. Capacity 300.
Welcome House at Ortega Park
640 Salsipuedes St. 564-5418. Capacity 70.
sbparksandrecreation.com
Westside Community Center
423 W. Victoria St. 963-7567. Capacity 150 seated, 300 standing.
sbparksandrecreation.com
Wineries of the S.B. County Vintners Assoc.
688-0881.
sbcountywines.com
Rentals
Classic Party Rentals
1828 State St., 563-3800 (Santa Barbara showroom). 1120 Mark Ave., Carpinteria, 566-3566. 55 Industrial Wy., Buellton, 686-1115.
classicpartyrentals.com
Discount Party Rentals
423 N. Salsipuedes St. 963-1336.
discountpartyrental.com
Event Rents
389 S. Los Carneros Rd. #B. 685-9920.
eventrents.com
Luner's Pro Sound & Lighting
629 N. Salsipuedes St. 963-7756.
lunerssb.com
The Tent Merchant
202 E. Haley St. 963-6064.
thetentmerchant.com
Invitations and Monogrammed Items
Impressive Weddings
685-2200.
impressiveweddings.com
Irresistible Invitations at a Discount
685-9887.
Letter Perfect Stationery
1227-C Coast Village Rd., Montecito. 969-7998.
letterperfectstationery.com, letterperfectsb@aol.com
Paper Ink
3325 State St., Loreto Plaza. 687-3580.
paperink@verizon.net
Paper Star
921 State St., 965-5509.
Stationery Collection & Wedding Resource Center
1470 E. Valley Rd., Montecito. 969-3414.
Weddings by Diana & Invitations, Etc.
4786 Carpinteria Ave., Carpinteria. 566-0558.
weddingsbydiana@earthlink.net, weddingsbydiana.com
Jewelry
33 Jewels at El Paseo
814 State St. Contact Diane Garmendia, owner, 957-9100.
jewels.com
A.H. Gaspar, Jeweler
1213 Coast Village Rd., Montecito. 969-6362.
ahgaspar.com
Baroness Jewelers
Specialty and custom work. 5730 Calle Real. 964-1115.
Bryant & Sons, Ltd.
812 State St., 966-9187. 1482 E. Valley Rd., 565-4411.
bryantandsons.com
Churchill's Jewelers
962-5815.
churchilljewelers.com
Corinna Gordon Jewelry
350 Chapala St., #302. 963-9909. Also sold at Saks.
spenderella.com
Fibula Jewelry and Gallery
2 E. De la Guerra St. 962-8851.
fibulajewelry.com
Fred Meyer Jewelers
611 Paseo Nuevo. 568-1906.
Goleta Jewelers
967-1301.
churchilljewelers.com
Oliver & Espig
1108 State St. 962-8111.
Posh Collections
3317-B State St. 569-3393
Silverhorn
1155 Coast Village Rd., Montecito. 969-0442.
silverhorn.com
Wedding Cakes/Bakeries
Anna's Marketplace Bakery
7018 Marketplace Dr. 968-5590.
annas-bakery.net
Bella Dolce
962-CAKE.
belladolce.com
Christine Dahl Pastries
22 W. Mission. 569-5889.
santabarbaracakes.com
Crumbs
5392 Hollister Ave. 692-CRUMBS.
sbcrumbs.com
Crushcakes Cupcakery
1315 Anacapa St. 963-9353.
crushcakes.com
Daniel's Bakery
2714 De la Vina St. 687-4419.
Decadence Wedding Cakes
686-2860.
decadenceweddingcakes.com
Henning's Cake Boutique
28 W. Figueroa St. 965-6107.
henningscake.com
Jeannine's American Bakery
3607 State St., 687-8701. 1523 Coast Village Rd. Montecito, 969-7878.
Jessica Foster Confections
Wedding truffles and party favors. 637-6985.
jessicafosterconfections.com
Kathy's Klusters Fine Chocolates.
455-3675
kklusterssb@cox.net
La Bella Rosa Bakery
1411 San Andres, 966-9660.
labellarosabakery.com
Montecito Confections
121 E. Yanonali St., 965-8150.
montecitoconfections.com
Our Daily Bread
831 Santa Barbara St. 966-3894.
Reynaldo's Bakery
895 Linden Ave., Carpinteria. 684-4981.
Robyn Loves Cake
967-4883.
robynlovescake.com
Catering
Absolute Catering Co.
564-6629.
Cappuccino Connection
969-7295.
kcohen@capbar.com, capbar.com
The Cappuccino Club
815-4185.
thecappuccinoclub.com
Catering by Woody's
964-8824.
info@cateringbywoodys.com, cateringbywoodys.com
Catering Connection
566-1822, fax 566-0013.
cateringconnect@aol.com, cateringconnectiononline.com
Cliff's and Company
1919 Cliff Dr. 566-7891.
cliffsandcompanycatering.com
Country Catering
5925 Calle Real. 964-3811.
steve@countrycateringcompany.com, countrycateringcompany.com
Creative Services Catering and Event Planning, Inc.
965-9121.
cscatering@verizon.net, creativeservicescatering.com
Duo Catering and Events
957-1670.
duoevents.com
Elements
129 E. Anapamu St. Contact Bernadette Pometta, 884-9218.
elementsrestaurantandbar.com
Fire and Ice Events
698-8478.
fievents.com
Four Seasons Biltmore
1260 Channel Dr. 565-8246.
fourseasons.com/santabarbara
Fresh Foods Catering
1450 Orange Grove. 455-9713 or 687-7535.
kimschiffer@cox.net
La Fond Catering
683-7665.
lafondcatering.com
Lorraine Lim Catering
121 E. Yanonali St. 646-2200.
info@lorrainelimcatering.com, lorrainelimcatering.com
Mondial Santa Barbara
201 W. Carrillo St. 884-0885.
mondialsantabarbara.com/fsc.html
Opal Restaurant and Bar
1325 State St. 966-9676.
opalrestaurantandbar.com
Pure Joy Catering
963-5766.
purejoycatering.com
Rincon Beach Club and Catering
3805 Santa Claus Ln. 566-9933.
rinconcatering.com
Rose Cafe
1816 Cliff Dr. 965-5513.
Santa Barbara Catering Company
687-0032.
sbbbq@aol.com
Savoir Faire Catering
963-9397.
savoirfairesb.com
Stanton's Gourmet Catering
965-4441.
stantonsgourmet@gmail.com, stantonsgourmet.com
Tamara's Catering
22 W. Mission St. 680-3736
The Educated Vegetable
Contact Micah Elconin, vegetarian personal chef/caterer, 451-0289.
micah@educatedvegetable.com, educatedvegetable.com
Two Peas in a Pod
1482 E. Valley Rd., #461, Montecito. 967-3110.
Photographers
A Medley Photography
1221 State St., #7. 451-4112 or (800) 987-1780.
info@amedleyphoto.com, amedleyphoto.com
American Riviera Photography
Contact Bob Lettieri, 455-6245,
americanrivieraphotography.com
Andrejka Photography
27 W. Anapamu St., Ste. 399. 331-0146.
andrejkaphotography.com
Andrew Van Gundy, AV Photo
895-0525.
theweddingphotog.com
Aperture Photography
637-2711.
apertureK.com
Austin and Dara Photography
324 W. Figueroa St. (805) 679-1645
info@austindara.comaustindara.com
AV Photo
895-0525.
theweddingphotog.com
Barbara Alessandra
448-1435.
barbaraalessandra.com
Baron Spafford Wedding Photography
569-9939.
baronspafford.com
BB Photography
682-9358.
info@bb-photo.com, bb-photo.com
Black and White Studios
841 Chelham Wy., Montecito. 969-9533.
blackandwhitestudio.com
Damian Langere
459-3887.
damianlangere.com
David Roth Photography
3020 De la Vina St. 682-4666.
drothphoto@aol.com, rothphotography.com
Debbie Adams Photography
687-2928.
dlaphoto.com
Elizabeth Messina Photography
(310) 779-9151.
elizabethmessinaweddings.com
Emily Hart-Roberts Photography
967-8970.
emilyhartroberts.com
Halberg Photographers
275-2275.
halbergphotographers.com
Harrison Douglas Photography
151 Canterbury Ct., Ojai. 640-1561.
harrisondouglasphoto.com
Jennifer Pennington Photography
708-2703.
jpphoto.com
Jensen Sutta Photography
895-6148.
jensensutta.com
Jethro Acosta, InFocus Studio
PO Box 274, Santa Barbara, CA 93102. 570-1317.
infocusstudio.com
Jose Villa Photography
1470 Aarhus Dr., Solvang. 688-8654.
josevilla.com
Kacie Jean Photography
705-6264.
info@kaciejean.com, kaciejeanphotography.com
Kelly Morgan Photography
(808) 258-3025.
kellymorganphoto.com
Kim Byrnes Photography
924 Anacapa St., Ste. 3A. 637-3075.
kimbyrnesphotography.com
Kim Fisher Photography
698-7824.
kimsphotography.net
Kristen Beinke Photography
403-4742.
kristenbeinke.com
Linda Blue Photography
962-6760.
labluephotography.com
La Femme Cinema
Contact Angelina Rodriguez, 886-8097.
lafemmecinema.com
Leslie Holtzman Photography
687-6996.
leslieholtzman.com
LJ Photography
963-1627.
ljphotography.com
Lauren and Pratt Photography
448-2534.
info@laurenandpratt.com, laurenandpratt.com
Madeleine's Photography
967-9550.
madphoto.com
Marcella Kligman Photography
1221 1/2; E. Mason St. 722-7166.
info@marcellakligman.com, marcellakligman.com
Mary Hawblitzel
405-1721.
maryhawblitzel.com
Mary Jane Photography
895-7254.
maryjaneweddings.com
Megan Sorel Photography
689-8160.
megansorel.com
Melissa Musgrove Photography
563-5050.
melissamusgrove.com
Monie Photography
899-1360.
photo@silcom.com, moniephotography.com
Nell Campbell
682-6148.
nellcampbell@cox.net
Nicole Williams Photography
969-2505.
nicolewilliams.org
Nino Rakichevich
882-0022.
ninophotography.com
Oceans of Love Photography & Makeup
451-6842.
Patrick Anderson Photography & Video
388-0100.
patrickandersonphotography.com
Photography by Kathleen
962-1401.
photosbykathleen-sb.com
Polly Pelly Photography
455-6689.
pollypelly.com
Rikka Zimmerman Photography
350 Chapala St., #205. 705-7919.
rikkazimmerman.com
Rob Lettieri
455-6245.
lettieriphoto.com
Scott Gibson Photography
570-0692.
gibsonpix.com
Solrose Studios
780-5148.
solrose.com
Stephanie Rachford Photography
252-5229.
srachford@cox.net, stephanierachford.com
Sui Generis Photography
Contact Sarah Beth Savage.
sarah@suigenerisartistry.com, suigenerisartistry.com
Susan Dean Photography
898-1619.
susandeanphoto.com
Thomas J. Styczynski Photography
569-0777.
tsimages.com
Timothy Teague Photography
(888) 311-3232.
photowedding.com
Vita-Bella Photography
1233B State St., Victoria Ct. 637-1933 or (800) 354-0959.
vita-bellaphotography.com
Withers Wanberg Pictures
629 State St., Ste. 222. Contact Lars or Annie, 845-3169
witherswanbergpictures.com
Videographers
Amber Productions, TV, Film, Video Inc.
HD Weddings and Special Events. 964-4533.
amberproductions.net
La Femme Cinema
Contact Angelina Rodriguez, 886-8097.
lafemmecinema.com
Red Cat Digital Solutions
729-4962.
redcatdigital@hotmail.com
Reel Life Media Group
Contact Ryan Lonac, (909) 796-9319 or 570-3561.
ryan@reallifemediagroup.com, reellifemediagroup.com
Riley Towne Productions
963-5400. rileytownepro.com
ShowMe Media
ShowMe Media Event Videography provides a full range of production capabilities to create your personalized Santa Barbara wedding movie. 805-259-5171
www.showmemedia.com
Stephen's Video Productions
371-8938.
stephensvideo.com
Paradigm Pictures
PO Box 3086, Santa Barbara, CA 93130-3086. 636-9026.
paradigmpictures.org
Windless Chimes Productions
Personal wedding Web sites and videography. Contact Christine Mallet, 965-6031.
windlesschimes.com
You're the Star Video Productions
964-7612.
seeyourmemories.com
Hair Salons
A Cut Above
4943 Carpinteria Ave., Ste. B. 684-6881.
Aprepo Hair Design
814 E. Cota St., 963-7100.
Cutting Edge Hair and Body Salon
5779 Calle Real, Goleta. 681-8100.
De Cut International Hair Salon
3975 State St. 964-8695.
Sabrina Full Service Salon & Boutique
1305 Chapala St. 963-3030.
Studio S
9 W. Canon Perdido St. 963-8577.
Turnpike Hair Studio
161 S. Turnpike Rd., Goleta. 967-1252.
Makeup Artists
Aimee Pesendian
(818) 404-2766.
ginpeach1@aol.com
Alison Strieker
259-5595.
themakeupartist.net
Aqua Nail Bar
3455 State St., 687-8483. 431 N. Fairview Ave., Goleta, 964-0282.
Complexions
(inside De Cut International.) 3975 State St., 964-8695.
Faces by Patricia
Contact Patricia Guerrera, 637-6334.
Glow, A Salon for the Face and Body
1221 State St., #5. 564-0050.
Oceans of Love Photography & Make-Up
Contact Dominique, 451-6842.
Hair and Makeup
Amara Spa by the Sea
2476 Lillie Ave., Summerland. 969-4874.
American Beauty Supply and Salon
3959 State St. 681-4844 or 681-4845.
Avia Spa
350 Chapala St., Ste. 101. 730-7303.
aviaspa.com
Bellezza Vita Day Spa & Salon
2410 Lillie Ave., Summerland. 969-7300.
bellezzavita.com
Camille the Day Spa and Salon
1115 State St. 899-4883.
camillethedayspa.com
Darin Jon Studio
On-location available. 1428 Chapala St. 962-1884.
darinjonstudio.com
Elaine Alexandre Salon Fran§ais
1250 Coast Village Rd., Montecito. 969-5071.
Salon Mango Day Spa
1235 #C Coast Village Rd., Montecito. 565-5857.
Mira Bella Salon
1819 #B Cliff Dr. 962-2887.
Professional Hair and Makeup by Julie Morgan
967-0153.
photomakeupartist.com
Red–The Hair Studio
1272 Coast Village Rd., Montecito. 969-6963.
Skin Deep
Diane Trudeau-Wieser, Makeup Artist. On-site available. 3405 State St. 687-9497.
skindeepsalon.com
Underground Hair Artists
1021 Chapala St. 899-8820.
undergroundhairartists.com
Walter Claudio Salon Spa
11 W. Figueroa St. 963-7579.
walterclaudio.com
Entertainment
All Occasions Entertainment
Provides a large variety of musical entertainment. 687-5225.
aoent.info
AMS Entertainment
DJs, karaoke, bands, and other entertainment needs. 899-4000.
ams.celebrateinstyle.info
Area 51
Funk, soul, R&B, Motown, and disco. 565-9135.
area51livemusic.com
Bob Ledner Musical Entertainment Service
All styles of music for weddings: bands, soloists, and quartets. 965-3993.
blblbl3@aol.com
Brian Faith Band
Classic rock from '50s to present, country, and jazz. 964-3035.
brianfaithband@hotmail.com, myspace.com/brianfaithbandsongs, allabreve.org/brianfaithband
Cascada de Flores
Vintage Cuban/Mexican music quartet. 3715 Avon Ln. 886-0435.
cascadadeflores.com
Coastal Entertainment Group
DJs for all occasions. 896-2777.
santabarbaradj.com
Cris! Professional Belly Dancer
685-0058.
cris@bellydanceland.com, bellydanceland.com
Donna Greene, Lady Blue, and the Roadhouse Daddies
Vintage blues and jazz mixed with a whole lot of soul. 565-0185.
ladyblueband.com
Grupo Sol y Mar
Folk-harp music from Veracruz, Mexico. Contact John Robles, 676-1607.
Jeanne Martin, PhD
Weddings and events harpist. 698-7507.
harpandheart@cox.net
John Lyle
Singer/guitarist/deejay. 252-3194.
johnlyle.net
King Bee
Retro rock, '60s, '70s, and '80s music. Contact Billy Goodnick, 687-1690.
kingbeesb.com
Lawrence Duff
Vocalist, pianist, and guitarist; jazz, rock, pop, funk, Latin, and instrumental. 450-1777.
www.lawrenceduff.com
Legrand's Band with Hanna
Six-piece string band. New Orleans Jazz and Great American Songbook classics. Contact Alex Marshall, 962-9854.
alex@vintagearte.com
Leslie Lembo
Full-service music booking company. 962-8747.
leslielembo.com
Leslee Sipress
Flautist. 966-6314.
lesleesipress.com
Les Rose Ensemble
Great dance music from the '40s to the present. 963-3441.
les@lesrosemusic.com, lesrosemusic.com
Lorin Grean
Harpist; original compositions on the Celtic harp. 962-0152.
loringrean.com
Lotus Entertainment
Bands and DJ service. 450-8911.
sblotusentertainment.com
Luna Gitana
Live festive wedding music for ceremonies and receptions. (805) 637-8995
www.lunagitana.com
Lynette Johnson
Celtic harpist specializing in classical and romantic music and ballads. 560-7291.
Mango and Lilikoi Productions
Delicious music for all occasions; Hawaiian, calypso, tropical rock and reggae, eclectic jazz, Irish, country, classical, showtunes, movie themes, New Age, smooth jazz, world music, R&B; fun, strolling musicians, Polynesian revues. 682-5385.
Music by Bonnie & Co.
Deejays for special events. 965-8249.
musicbybonnie@cox.net, musicbybonnie.com
Gary Shapiro
Simple, fun, sociable dancing with live music. 682-5523.
garydance.com
Santa Barbara DJs
DJ services and entertainment. 962-3117.
sbdjs.com
Santa Barbara Entertainment
Bands and soloists. 1470 E. Valley Rd., Ste. S, Montecito. 969-7665.
sbentertain.com
Santa Barbara String Quartet
570-7298.
santabarbaraquartet.com
Scott Topper DJ Productions
965-7978.
scotttopperproductions.com
Soul City Survivors
Twelve-piece dance band; hot-buttered soul. 898-9779.
soulcitysurvivors.com
So What
From jazz to swing to funk. 684-2930.
sowhatKombo.com
The Wedding Band
Everything from Sinatra to Santana to Slick Rick. Contact Spencer, 965-6829.
spencerthegardener@hotmail.com
The Worried Lads
Eclectic, wild, and fun. 965-6829.
spencerthegardener@hotmail.com
Ulysses S. Jasz
Chicago-style jazz band. Contact Alex Marshall, 962-9854.
alex@vintagearte.com
Transportation
Executive Limousine Service
969-5525.
goexeclimo.com
Jonathan Parking
969-4296.
jonathanparking.com
R and R Transportation
569-5400
santabarbaralimorr.com
Santa Barbara Trolley Company
965-0353.
sbtrolley.com
Spencer's Limousine and Tours
884-9700.
Zeus Transportation
571-1400.
zeuslimo.com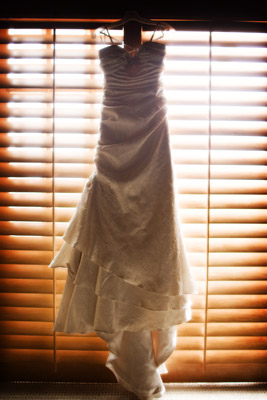 Wedding Gowns
Ana Maria's Bridal Boutique
3891 State St. #107, 687-5054.
Bella Notte, Jean Babbe
Accessories, lingerie, dressmaking, and alterations. 455-3424.
bellanottedue.com
Diani
1324 State St., Ste. B. 966-3114.
dianiboutique.com
MaryLinn's Couture Bridal & Tuxedo
1315 State St. 892-4000.
Tiesse Ligia Cocolo European Couture
Dressmaking, alterations, and wardrobe updating. 403-5407.
tiesse@cox.net
Tuxedos
Goleta Tux & Tails Rentals
5730 Hollister Ave., Ste. 9A. 683-2144.
King Tux Formal Wear
Rentals. 22 W. Calle Laureles. 682-8888.
MaryLinn's Couture Bridal & Tuxedo
1315 State St. 892-4000.
Mission Tuxedos
135 W. Mission St. 569-3334.
missiontuxedos.com
The Wedding Night
Bacara Resort
8301 Hollister Ave. 968-0100.
bacararesort.com
Cambria Pines Lodge
2905 Burton Dr., Cambria. 927-6114 x2202.
cambriapineslodge.com
Cheshire Cat Inn and Cottages
36 W. Valerio St. 569-1610.
cheshirecat.com
Cliff House Inn on the Ocean
6602 W. Pacific Coast Hwy., Mussel Shoals. (800) 892-5433 or 652-1381.
cliffhouseinn.com
Fess Parker's DoubleTree Resort
633 E. Cabrillo Blvd. 564-4333.
fpdtr.com
Four Seasons Biltmore Hotel
1260 Channel Dr. 969-2261.
fourseasons.com/santabarbara
Holiday Inn Santa Barbara/Goleta
5650 Calle Real, Goleta. 964-6241.
holidayinn.com/santabarbara
Hotel Mar Monte
1111 E. Cabrillo Blvd. 963-0744. (Events capacity 250.)
hotelmarmonte.com
Inn on Summer Hill
2520 Lillie Ave., Summerland. 969-9998.
innonsummerhill.com
Old Yacht Club Inn
431 Corona del Mar Dr. 962-1277.
oldyachtclubinn.com
Santa Barbara Inn
901 E. Cabrillo Blvd. (800) 231-0431.
santabarbarainn.com
San Ysidro Ranch
900 San Ysidro Ln. 565-1700.
sanysidroranch.com
Secret Garden Inn and Cottages
1908 Bath St. 687-2300.
secretgarden.com
Simpson House Inn
121 E. Arrellaga St. (800) 676-1280.
simpsonhouseinn.com
Sycamore Mineral Springs
1215 Avila Beach Dr., San Luis Obispo. 595-7302.
sycamoresprings.com
Villa Rosa Inn
15 Chapala St. 966-0851.
villarosainnsb.com
A White Jasmine Inn
1327 Bath St. 966-0589.
whitejasmineinnsantabarbara.com
Florists
Alpha Floral
1015 De la Vina St., Ste. D. 965-5165.
alphafloral.biz.
A Smiling Garden
563-7766.
asmilinggarden.com
Grass Roots
682-9105.
grassrootssantabarbara.com
Kaleidoscope Flowers
1341 State St. 962-0032
kalflower@aol.com, kaleidoscopeflowers.com
Kiss the Sky Productions
5150 E. Camino Cielo. 964-7836.
events@ktsp.com
Louloudi Design
705-7147.
louloudidesign.com
Martin David Designs Floral Creations
3967 State St., Five Point Shopping Center. 967-5353.
martindaviddesigns.com
Modern Day Design
689-6197.
moderndaydesign.com
Nico Design
680-5947.
nicosb.com
Padaro Floral
3680 Via Real, Carpinteria. 684-6366.
Passion Flowers
453-3346.
www.passionflowers.biz
Renae's Bouquet
17 W. Gutierrez St., 563-0226. 3605 Sagunto St., Santa Ynez, 691-1660.
renaesbouquet.com
Rose Story Farm
566-4885.
rosestoryfarm.com
Victor the Florist
135 E. Anapamu St. 965-3075.
victortheflorist.com
White House Florists
3324 State St. 687-2681.
whitehouseflorists.com
Wedding Consultants
Alegria by Design
884-0450.
alegriabydesign.com
Alexandra Kolendrianos, Wedding Planner
Cell, (323) 363-9005; office, 681-9765.
alexandrak.com
AK Designs
Contact Alicia Falango, (415) 841-9801.
aliciakdesigns.com
Ariel Yve for the Soire
701-9100.
arielyve.com
Avante Events
Cori Lassahn, PO Box 1913, Buellton, CA 93427. 259-8559.
avanteevents.com
Bijoux Events
Contact Jessica Brickley, 403-1618.
Jessica@bijouxevents.com, bijouxevents.com
Catering Connection
566-1822, fax 566-0013.
cateringconnectiononline.com
Creative Services Catering and Event Planning, Inc.
965-9121.
creativeservicescatering.com
Custom Events For You
Contact Donna Diamond, 259-6784.
customevents4u@yahoo.com, customevents4u.com
Diane Leone at Paper Star
921 State St. 965-5509.
Donna Romani Events
286-6505.
info@donnaromanievents.com, donnaromanievents.com
Events of Santa Barbara, Inc.
Melissa Lee and Zohe Felici, PO Box 61033, Santa Barbara, CA 93160. 755-2350.
eventsofsantabarbara.com
Events Unlimited
205 Santa Barbara St., 966-4888.
Fresco Catering
Contact Jill Brouillard and Julie Weiss, 564-4200
Impressive Weddings
Contact Robyn Johnson, 685-2200.
impressiveweddings.com
Jill La Fleur
Santa Barbara and Santa Ynez. 688-7805.
jill@lafleurweddings.com, lafleurweddings.com
Joy de Vivre
Contact Joy Proctor, 637-5253.
www.joydevivre.net
Kiss the Sky Productions
5150 E Camino Cielo. 964-7836.
events@ktsp.com
La Fete Weddings and Special Occasions
563-5045.
lafeteweddings.com
Mary Anne Knox, MAK Events, Inc.
886-5985.
mak-events.com
Magnolia Event Design
Contact Lindsey Hartsough, 886-8375.
magnoliaed.com
Percy Sales Events
Contact Percy Sales, 637-7984.
percysales.com
Pure Joy Catering
963-5766.
purejoycatering.com
Santa Barbara Wine Country Weddings and Events
Contact Kerry Lee Dickey, 688-2934.
sbwinecountryevents.com
Soigne Productions
448-8028.
soigneproductions.com
Toby Kay Applebay & Associates
Wedding Specialist. PO Box 834, Ventura, CA 93001. 653-5351.
tobykay.net
Victoria de Maio
898-2313.
travelpizazz1@aol.com
West Coast Bridal
455-5002.
westcoastbridal.com
Weddings by Diana & Invitations, Etc.
4786 Carpinteria Ave. 566-0558.
weddingsbydiana.com
XOXO Bride
644-XOXO.
xoxobride.com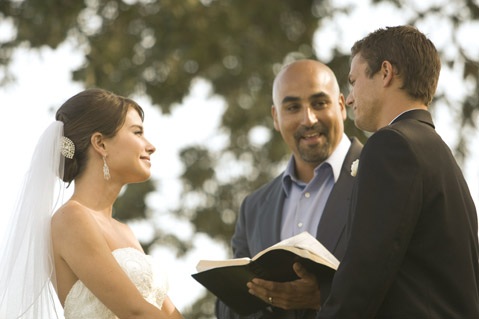 Celebrants/Officiants
Barbra Mousouris
Non-denominational wedding minister/premarital counseling. 683-5678.
idosantabarbara.com
Beautiful Weddings, Rev. David Bard Greene.
Officiant. 962-5275 or (800) 354-5275.
beautifulweddings.homestead.com, sbep.com
Francesca Patruno
Non-denominational licensed minister. 730-9216.
Gail Kelley Murray
Wedding minister. 455-5205.
gaelkm@yahoo.com, geocities.com/yourbeautifulwedding
Rev. Matthew Wallace, Ordained Minister
966-4219.
revmattsb@yahoo.com
Melodee Meyer
Non-Denominational Minister. 805-2840-3999
info@SBvows.com
Non-Denominational Wedding Ceremonies
Contact Rev. Key, 403-6615.
non-denomweddingservices.com
Rev. Jerry Bellamy
Retired Catholic priest, non-denominational minister. 687-4248.
jerry@bellamyservices.com, santabarbaraweddingminister.com
Rev. Jim Fitzpatrick
7421 Mirano Dr. 685-7600.
reverendjim.com
Sheila Lodge
966-5586.
sjlodge@cox.net, sbweddingofficiant.com
Weddings by the Sea, Alma Rose Middleton
Wedding officiant/celebrant. 705-8069.
SantaBarbaraWeddingsSite.com
Resources
Ablitt's Fine Cleaners
Prepare your gown for the big day, and clean and preserve it afterward; limited delivery available. 14 W. Gutierrez St. 963-6677.
ablitts.com
Action Photo Booth
A fun, interactive party favor. 965-7978.
actionphotobooth.com
An Elegant Desire
102 E. Haley St. 962-8507.
CenterPoint Pilates
1 W. Victoria St. 560-6992.
centerpointpilates@gmail.com, centerpointpilates.com
Christine Piper
First dance coaching and choreography. 451-4299.
christinepiper@cox.net, sbweddingdance.com
Design and Look Web and Graphic Design
685-0058.
cdixon@designandlook.com, designandlook.com
Full Bloom
Mother-of-the-bride and special-occasion dresses. 1331 State St. 963-8826.
Glenda's Party Cove
Party supplies, decorations, balloons, and gifts. 3319A State St. 687-4500.
Humbug Farms
Butterfly releasing. 964-0727.
humbugfarms.com
Jonathan Bixby, Swing Dance with Jonathan and Sylvia
Offers private lessons to get ready for your first dance as a married couple. Private small-group instruction also available for the wedding party. 687-8752.
jonathanandsylvia.com
Lazaro Design and Invitations
Contact Tracy Lazaro, 861-8409.
lazaro-design.com
The Little Guest
Debbie Donley, on-site child care and entertainment. 688-1812.
thelittleguest.com
Paper Ink
Invitations, stationery, and gifts. 3325 State St. (Loreto Plaza). 687-3580.
Purrmission Lingerie
Offers a wide range of bachelorette and bridal party gifts. On-site bachelorette parties and gift registry available. 18 W. Calle Laureles. 898-1241.
purrmission.net
Santa Barbara Ice Co.
224 S. Milpas St. 965-5957
Santa Barbara Olive Company
Small special gifts for visiting family, or party favors for all your guests. 562-1456.
allison@sbolive.com, sbolive.com
Santa Barbara Wedding Dance
Dance instruction, coaching, and choreography. Contact Christine Piper, 451-4299.
christine@sbweddingdance.com, sbweddingdance.com
Santa Barbara Travel Bureau, Inc./American Express
Honeymoon registry and planning. 1028 State St., 966-3116. 1127 Coast Village Rd., Montecito, 969-7746.
sbtravel.com
Unique Boutique
California's largest selection of wedding accessories. 2833 A E. Main St., Ventura. 653-1818.
uniqueboutique@sbcglobal.net
Windless Chimes
Designs personal wedding Web sites to assist brides and grooms in planning and sharing their wedding event. 810 E. Cota St. Contact Christine Mallet, 965-6031.
windlesschimes.com
Bridal Web Sites
weddingflowers.freeservers.com/index.html
santabarbara.com/community/weddings/default.asp