Living
UCSB Prof Lectures on Facebook
Says Users Ignore Privacy Concerns on Social Networking Site
In 2006, a national survey of college students revealed a strong newcomer in American popular youth culture when Facebook tied with beer as their number two favorite thing. (Even beer and Facebook were no match for the iPod.) This is no surprise to Dr. Miriam Metzger, who has been following the life of the online social networking site since it became the fastest growing site in the world in 2004.
For Metzger, an associate professor in UCSB's communication department, while Facebook represents the new world of connectivity, a growing number of concerns exist in regard to the management or mismanagement of personal privacy on these kinds of Web sites.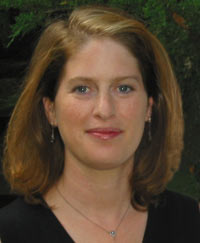 Metzger told an audience attending her public lecture in the UCSB engineering department on Thursday, March 12, that we need to understand how exactly Facebook is changing our society. Facebook info, said Metzger, has been submitted as evidence in law enforcement, and is heavily used for marketing surveillance wherein personal preferences are used to design personalized ad campaigns to pop up in your browser. A newer Facebook application, Beacon, Metzger claimed, even keeps track of your browsing outside of Facebook in order to follow your interests beyond information you decide to share on Facebook.
She also commented on how hard it is to remove information from Facebook once it has been posted. An incriminating or unflattering picture on Facebook endures, partially because it can be copied by anyone who wants it the second it is shared.
Many academics, she points out, have been trying to figure out exactly what keeps millions of people flocking to Facebook, given the myriad of complaints constantly made about the lack of privacy.
The problem with the way most people are thinking about privacy in sites like Facebook, Metzger said, has to do with the fact that most people fail to take into account the growing need in our culture for publicity.
"The behavior of users on Facebook contradicts their stated attitudes," Metzger said. More often than not, people who claim to hold privacy as paramount accept just as many friends, and publish just as much information as everyone else on Facebook. The opportunity to publish their values and their experiences is evidently too exciting a prospect for most people to avoid. Metzger quoted Greg Atwan and Evan Lushing's book The Facebook Book, saying: "There is only one thing worse than being Facebook stalked, and that is not being Facebook stalked."
In a 2007 survey carried out by Metzger and her colleagues, 55 percent of students admitted to limiting their visibility, whereas only 10 percent limited their searchability. In other words, though most people don't want to be seen by everyone, they want to be able to be found by anyone.
Metzger, in her survey, found that privacy concerns among Facebook users did little to nothing to affect their behavior on the site. It seems most of the projections made about users' concern for privacy on Facebook were incorrect, as they had failed to take into account what she calls "the personal benefits of disclosure." Metzger lamented this discrepancy with a smile, saying, "The trouble with social science, is people don't always do what you want them to."
Metzger said she felt Facebook is here to stay, at least until it is surpassed by the next site to make millions off of people's inherent desire to publicize themselves. She said that soon the presence of pictorial evidence of so many of us at our worst will be less likely to prevent us from being taken seriously in the professional world, however. Instead, the fact that everyone will soon have this kind of embarrassment behind them will "increase the forgiveness-factor later in life," she said.