Arts & Entertainment
A Conversation with Deborah Borda, President of the Los Angeles Philharmonic
L.A. Philharmonic Leads Field, Visits Granada
In what promises to be a thrilling kickoff to the new year, the Los Angeles Philharmonic travels to the Granada Theatre on Saturday, January 9, for its annual CAMA concert. Guest conductor Bramwell Tovey will lead the orchestra in Ralph Vaughan Williams's "London" Symphony, and Andre Watts will be the soloist in Brahms's Piano Concerto No. 2. We thought this would be a good time to check in with Deborah Borda, the orchestra's president and chief executive officer.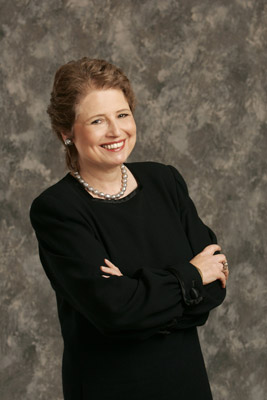 The L.A. Phil is among the few arts organizations that are holding their own in the economic downturn. Granted, it has an ace up each of its sleeves: a charismatic new music director, Gustavo Dudamel, and an amazing home, Walt Disney Concert Hall. Still, neither artistic excellence nor superior acoustics are any guarantee of financial success, and Borda deserves much of the credit for energizing the organization and doing the seemingly impossible-making classical music hip in L.A., the pop culture capital of the world.
An edited transcript of our recent conversation follows.
How is the L.A. Philharmonic riding out the recession? We had a balanced budget last year, but our fundraising definitely was down. We see a pickup this year. After the Metropolitan Opera, we're the next-largest musical organization in the United States. We present concerts almost every night of the week. The Hollywood Bowl had more than one million people at it last summer.
What we are seeing-especially at the Hollywood Bowl-is a little bit of a shift away from subscriptions and toward single tickets, and more of a trend toward last-minute ticket buying. We are running at 95-percent capacity for our concerts at Walt Disney Concert Hall. I don't know that there's another orchestra doing that.
Somewhat amazingly, you've managed to put people in the seats while expanding the orchestra's repertoire to include more contemporary music. That's the result of a concerted effort by [former music director] Esa-Pekka Salonen and myself to think about what was the music that was truly meaningful to us and to our audience, and how we could present it in an enticing way. Especially since we moved into the new hall, our intention has been to integrate 21st-century music into the orchestra's everyday activity. We have very special relations with a host of composers, including John Adams, our composer in residence, Osvaldo Golijov, Tom Ads, Steven Stucky, and, of course, Salonen.
We have a very catholic approach in terms of our programming of classical music. You don't hear a lot of [atonal music like that of] Elliott Carter or Milton Babbitt here. New music has to be music that people love. People have to come away from a concert feeling either enriched or that they had a good time. Those aren't necessarily exclusive, but you need one of the two. Going to a concert shouldn't be like going to the gym, which you do because it's good for you.
It would appear that Dudamel, who assumed his duties this past fall, arrived at exactly the right time for this orchestra. Just when you-and every other arts organization-needed a shot of adrenaline, you got one in the form of this dynamic new music director. He is such a touchstone artist that I think we are able to look at the possibility of returning classical music to a more central discourse in society today. We see this as a time to entice new audiences.
How are you attempting to do that? Through a whole variety of things. We're very active in digital initiatives-mobile phone platforms, things of that nature. That's going to be very important looking to the future. We have an online video game, Bravo Gustavo. There are two movements from Berlioz's Symphonie Fantastique. You watch the orchestra and try to anticipate when the horns will come in or when the strings will come in. If you hit the key on your computer [at the right moment], you get a score. Right now, the top score is from Croatia.
So it's sort of a classical version of Guitar Hero. Did you develop it yourself? We did. That's another way we're different from other orchestras. We have a digital department, a group of people who work just on these issues. We also have an iPhone application. It's a 45-second excerpt from Symphonie Fantastique. You conduct it yourself; you decide on the tempo.
Is this your way of reaching the younger demographic? Yes. We have a staff that's mostly younger than 35. They don't have landlines; they just use cell phones. Many don't have TV sets; they watch things on their computers. That's where things are going, and we have to think about how to get to that group. They could be very interested in the live concert experience, but you have to find ways to entice them. We were one of the first orchestras to go onto iTunes. Because of the compression, it's not a high-quality audiophile experience. On the other hand, billions of people are using it!
An arts organization today has to be inventive, flexible, innovative, and a little bit immune to criticism. We've had to deal with the accusation that we're creating all this hype around Gustavo. In fact, the press has created the hype. We didn't ask for a front-page story in the New York Times. We said no to both the Late Show with David Letterman and The Tonight Show with Conan O'Brien.
Why do you not want him to get that sort of exposure? We don't feel it's the right time. He is such a serious musician and a serious person. We need to focus on allowing him to be the director of this orchestra, and to blossom as a person and as a musician. When the orchestra goes on its first big national tour with him this year, I don't want the reviews to read, "First you saw Gustavo Dudamel on Letterman, and now you're seeing him in person." I don't want it to be about that. I want it to be about the serious and brilliant musician that he is. Sometimes I think his charisma can obfuscate the depth of this guy.
When do we get to hear him in Santa Barbara? I'm hoping in spring 2011.
First, though, we're hearing the L.A. Phil under the direction of Bramwell Tovey, who is familiar to Santa Barbara audiences for his work with the Music Academy of the West. When did you first work with him? When I was managing the New York Philharmonic, our principal trumpeter, Phil Smith, came to me and said, "There's a guy I want to tell you about. He's a really good conductor." Eventually, it got set up and he came out [to conduct], but by that time, I was out here. I heard terrific reports, and we got him out here. He's a wonderful programmer and a great spirit.
4•1•1
The Los Angeles Philharmonic will appear at the Granada Theatre (1214 State St.) on Saturday, January 9, at 8 p.m. For tickets and information, visit camasb.org or granadasb.org or call 899-2222.