Arts & Entertainment
Brooklyn's Alberta Cross Gears Up to Play Muddy Waters
Former Coral Sea Drummer Returns Home with New Band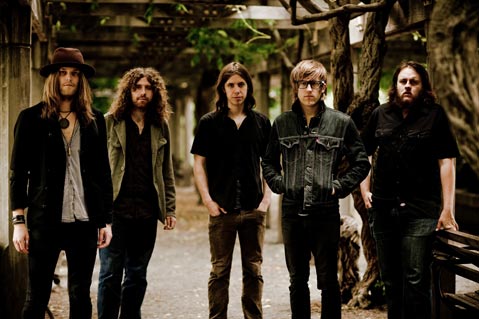 Whether or not you believe in fate, sometimes it seems like things are simply meant to be. Such is the case with Brooklyn-based blues-rock band Alberta Cross, who are slowly becoming the Next Big Thing to hit modern rock. If you've never heard the name, it's no real surprise. The five-piece, made up of vocalist/guitarist Petter Ericson Stakee, bassist Terry Wolfers, guitarist Sam Kearney, keyboardist Alec Higgins, and drummer Austin Beede, have yet to release a full-length album in the States (their debut, Broken Side of Time, hits shelves January 19). But cross the pond to England, where Ericson Stakee and Wolfers grew up, and you'll get a different story.
Before moving to New York and completing the Alberta Cross lineup, the two recorded and self-released the mini-album The Thief & the Heartbreaker in 2006. Like any good rock-and-roll Cinderella story, the disc became an immediate success among journos and bloggers, and eventually found its way to the hands of the higher-ups at Universal Records. With a major label deal in the works, the duo quickly moved to N.Y.C., put together a full band (including then Santa Barbara-based drummer Beede), and released a second EP, Leave Us or Forgive Us, in late 2007.
"We tried out like 10 drummers and didn't find one we liked," Ericson Stakee recalled recently via phone. "Sam said he knew this guy in Santa Barbara who was one of the best drummers he'd ever played with, so the label flew [Austin] to New York, and it just sort of clicked. It was all really a lot easier than I thought it would be."
Not long after, the relationship between the band and their American label, Universal subsidiary Geffen Records, started to crumble, signaling what could have been a quick end for the newfound bandmates. "We felt like we weren't getting exactly what we wanted and we were stuck in the whole major-industry thing," explained Ericson Stakee. "Then we came over and did a couple shows in the Lower East Side, in New York, and one of the heads [of Dave Matthews's ATO Records] came down and said he loved us and wanted to sign us to his label. Now we're working with people who are real, passionate music lovers who are thinking, 'What a great band,' versus 'What can we make that the whole world is going to like?'"
Since then, it's been full steam ahead for Alberta Cross, who spent the majority of 2009 recording, touring Europe, and playing some the world's biggest rock festivals, including Lolapalooza, Bonaroo, and our own Coachella Valley Music & Arts Fest.
"We had a lot of crazy times last year," laughed Ericson Stakee. "All the festivals were fantastic. The best time, I think, was probably Bonaroo. We played on the opening day for fans who were really fresh and just really up for a good time. It was just amazing. I think it was the best gig we've ever done, like 6,000 or 7,000 people just going crazy for like an hour. It's definitely very different from playing at club shows. People just go a bit more mental when you play festivals."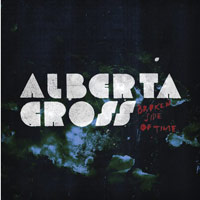 The other crowning glory of '09: the completion of the band's first full-length, which saw its European release back in September. Most often likened to the bluesy rock feel of bands like Kings of Leon or the Raconteurs, Broken Side of Time is a hard-hitting, riff-driven nod to classic American rock … with a twist.
"I was born in Sweden and lived in East London since I was really young," said Ericson Stakee. "When I lived in London, I listened to a lot of American music because you listen to the things that you haven't got around, you know? When we were writing this album out, we were listening to American music but a lot of English music, as well. I got back into early Verve, stuff like that. I think this album is a mutual [mix] of British influences and American influences. We've definitely taken inspiration from England."
Currently, the quintet is gearing up for an American tour in support of Broken Side of Time, which kicked off Monday in San Diego and stops in Santa Barbara this Friday at Muddy Waters Café.
For Beede, in particular, the show represents a triumph of sorts. Since moving cross-country to join Alberta Cross, he's only been back home with the band twice: once for a spur-of-the-moment show at Creekside, and once at SOhO when the band was forced to play under a pseudonym, per their contract with Coachella.
"We're definitely very much a live band, and we try to make each show different—keep it fresh for us and for the people who come see us," said Ericson Stakee. "I think it's kind of a massive experience, really. The bands I grew up loving, whenever they gigged the major venues, it was like a real experience; you'd get a break from reality—they'd take you away from all that shit. … That's what music did to me, and I hope we're doing the same, here."
4•1•1
Alberta Cross plays Muddy Waters Café this Friday, January 15, at 9 p.m. with opener Hacienda. Call 966-9328 or visit clubmercy.com for tickets.