Opinion
Hughes Morton: Surfer, Philanthropist
1963-2009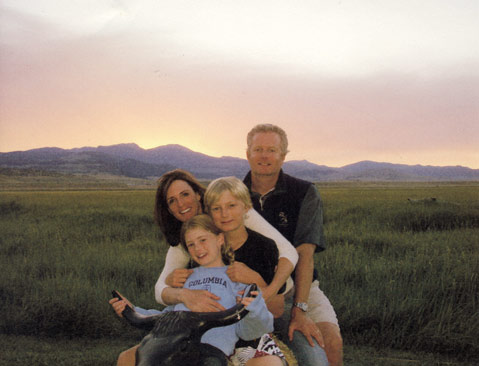 All Saints-by-the-Sea Church in Montecito was filled to capacity with people from all walks of life who came to pay their final respects to Hughes Morton. Hughes was a friend to nature and humanity, and an intimate part of so many people's lives, in so many ways. Yet when he left us, we were forced to ponder how we could have helped him get past the darkness in his life that he concealed so well, preferring not to burden those who loved him with his fight with depression.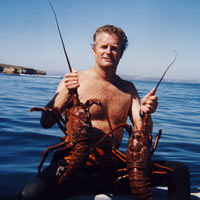 Just days before the church service, family and friends gathered at Miramar Beach, stunned at the news of Hughes's passing, to paddle out into his beloved ocean to mourn together, and to celebrate his life and love for the sea. One of his many friends spoke emotionally of Hughes's life and the lesson we can all take with us, asking that we all understand that we are here for each other in good times and bad, and we need to reach out to each other for help when necessary.
Hughes, a California native, had a great love for the Santa Barbara area from his earliest days. His family has roots for three generations in both Montecito and Carpinteria. He and his siblings—his brother, Duke, and his sister, Mary—spent some of their happiest days as a family in Carpinteria's Sandyland Cove, where they all developed their strong bond with the ocean. When the waves were up, it was a safe bet you would find Hughes on his surfboard, and when the surf was flat, you could often find him free-diving for lobster off Carpinteria, or out at the Channel Islands.
Hughes took seriously his responsibilities as a steward of the Earth. He felt pride in helping to preserve Santa Barbara's natural beauty. In partnership with the Land Trust for Santa Barbara County, he created a meaningful conservation easement on his Jalama Canyon Ranch. He contributed to the care and maintenance of his beloved Hollister Ranch, always appreciating what a privilege it was to be a member. Hughes's favorite ranch surf breaks were Little Drake's and Rights and Lefts. He enjoyed taking his children to the beach and for an occasional overnighter at the house he co-owned with the Rockview Partners.
Even when away from the ocean, Hughes was not one to sit idle, feeling a strong commitment to give back to the community he loved so much. In 2008, Hughes provided the seed funding for CORE (California Outreach Recreation and Education), a program for Santa Barbara Junior High students at risk for gang activity. The program continues to encourage academic success while providing experiential learning through adventure-based trips. On these trips, students get to spend time with their teachers, other adults, and peers in a fun, challenging, and positive environment.
His lifelong love for music manifested itself in his support for the Santa Barbara Bowl Foundation and its successful efforts to renovate the amphitheater. He was a vice president of the foundation, cochairing the initial $10-million stage-improvement campaign. (As part of this effort, he served as executive producer of the film Backstage at the Bowl, which showed at the Lobero during the Santa Barbara Film Festival.) Additionally, Hughes was involved in Friendship Paddle, an organization that raises money for families of cancer patients, and he was a proud supporter of Heal the Ocean.
Five years after graduating from the University of Southern California, Hughes left Los Angeles to fulfill his dream of making Santa Barbara his permanent home. He founded the Del Mar Group real estate firm, and married the love of his life, Cecilia Cord. Together, Hughes and Cece had two children, James and Caitlyn, who share their parents' love for the ocean.
It was fitting that more than 700 people attended Hughes's memorial service; his life and friendship were a blessing to the many people who had the privilege of sharing it with him. But he will be missed by no one more than his family, who preserve their mutual love and memory in their hearts, words, and deeds.
Following the service at All Saints-by-the-Sea, a reception was held at the Coral Casino overlooking the water—on a perfect Santa Barbara day, with waves crashing up against the rocks.