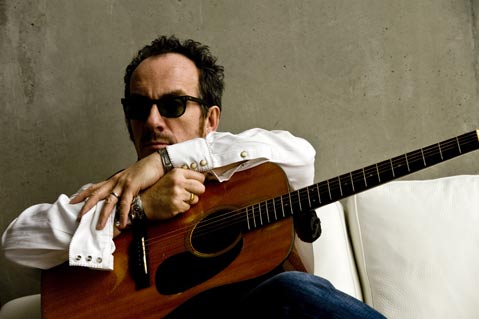 For S.B. music fans, spring has officially sprung with the start of the Bowl season, and 2010 is no different. Starting in April, our mighty amphitheater will be pulling out all the stops, playing host to everyone from country crooners to soulful divas. And before, after, and during it all, venues throughout town will be ramping things up, too, starting this Saturday, March 20, when jazz great Dee Dee Bridgewater plays the Lobero Theatre and longtime S.B. staples the English Beat return to SOhO for a night of ska-tinged classics. Rounding out the month, Glen "Toad the Wet Sprocket" Phillips returns to the Lobero with his new crew, Works Progress Administration, on Saturday, March 27, as part of the Sings Like Hell concert series. On Sunday, March 28, Club Mercy brings Berkley's rising indie rockers, The Morning Benders, to Jensen's Mainstage. And come Monday, March 29, SBDIY plays hosts to an extra special show at the Biko Co-Op Garage, featuring Tennessee surf rockers Turbo Fruits.
In April, the variety of primo live music offerings hits a peak. SOhO hosts desert dwelling electro rockers Gram Rabbit on Thursday, April 1, and S.F. folkie Sean Hayes on Saturday, April 3. The Bowl kicks things off on Wednesday, April 7, with soul sister and piano dynamo Alicia Keyes. Hollywood's answer to Lily Allen, Mixi, plays Velvet Jones on Friday, April 9. And jazz trumpeter Terence Blanchard heads to the Lobero on Saturday, April 10, as part of the venue's Jazz at the Lobero series.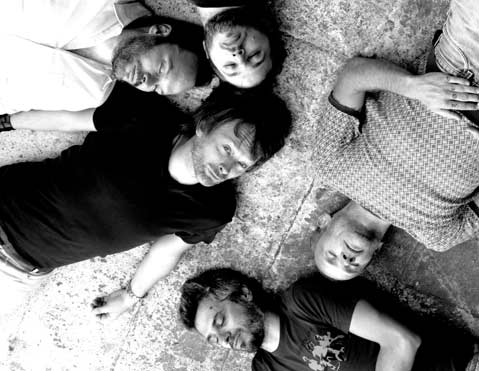 The great Elvis Costello kicks off a week of unreasonably great live music on Tuesday, April 13, at the Arlington Theatre. After that, Baltimore dream-pop giants Beach House play SOhO on Friday, April 16, in support of their recent masterpiece, Teen Dream. And the following night, Radiohead frontman Thom Yorke teams up with a slew of rock 'n' roll giants to form Atoms for Peace. The supergroup plays the Santa Barbara Bowl en route to Coachella on Saturday, April 17. Meanwhile, reggae legend Michael Rose will make good on last month's cancelled show with a stop at SOhO the same night. And just two eves later, on Monday, April 19, Club Mercy brings New Jersey alt-rock legends Yo La Tengo to Velvet Jones for what guarantees to be an amazing and intimate night of music.
On Sunday, April 18, Arts & Lectures hosts Sengalese world fusion artist Baaba Maal at UCSB's Campbell Hall, then follows the performance up by hosting Grammy-winning guitarist Pat Metheny on Tuesday, April 20. Also that night, prog rockers The Dear Hunter play Velvet Jones. On Wednesday, April 21, longtime S.B. favorites Killola return to town—Whiskey Richards, specifically—in support of their I'm the Messer album. April rounds out with some good ol' fashion country, courtesy of Sugarland, who head to the Bowl Sunday, April 25, and a whole lotta reggae from Sashamon (SOhO on Apr. 22), and Katchafire (SOhO on Apr. 28).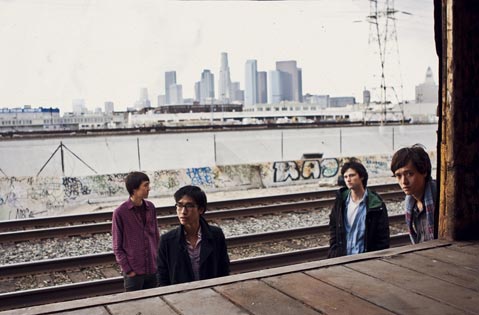 The following month, the Lobero welcomes jazz bass titan Christian McBride and Inside Straight on Saturday, May 8. Actor-cum-hunky rock star Jared Leto brings his 30 Seconds to Mars to the Bowl on Friday, May 14, with openers Mute Math and Neon Trees. And Mexico City's premiere electronic rockers, Mexican Institute of Sound, take on SOhO on Saturday, May 15. This month's highlight comes mid-way through when songwriting legends Carole King and James Taylor team up to play the Bowl on Tuesday, May 18. And just when you think you've seen it all, Arts & Lectures busts out the big guns. The UCSB affiliate unveils their spring season coup, North Carolina's Avett Brothers, on Friday, April 28, at the Arlington Theatre.