Columns
New Museum at Rancho La Patera
Cavaletto History and Education Center Opening This Summer
"I have something exciting to share with your readers," James Kyriaco, executive director of the Goleta Valley Historical Society, told me when we met at Rancho La Patera (home to the historic Stow House.) His enthusiasm piqued my interest.
"We are really excited because we will have a new museum this summer," he said. "It is the Cavaletto History and Education Center, and it will be dedicated to telling many different stories about Goleta Valley over time, the Chumash, and about La Patera Ranch and its workers."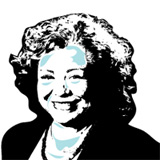 He took me to his office, located at the Archive and Administrative Center. From his office window I was able to see part of the ranch's five acres, and the mountains, a majestic and peaceful view. "You have to be a fool not to love working here," said Kyriaco, deeply inhaling the fresh air.
Once we were comfortably installed, and with our recorder ready, we resumed our conversation:
Tell me more about the new museum. Will it be in this same property? Yes. There's a barn in the back. This summer, that barn will be transformed into our new Cavaletto History Education Center. It will include a combination of video, artifacts, and cutouts of portraits of individuals. These will be life-size, will have wheels, and will be movable, in case we want to open the space to accommodate larger exhibits.
We will have a permanent collection in the main barn building, and the side room will house traveling or other exhibits. We want to have new things for people to see and do every time they come to the museum, to give them a reason to come back. The new museum will also be interactive so children are engaged as they learn. This is truly an exciting project.
What kinds of things can we expect to find at the museum? A variety of items that are part of our permanent collection, started in 1966. Over time, we have collected very interesting items that have been either donated or bought. In the past we didn't have a facility to properly display them, but fortunately we will soon. It will be a nice surprise.
Are you accepting donations of objects that local families might have either inherited from their family or otherwise acquired? We are in position to accept things that have historic value. Although those things might not go in the exhibit right away, we could set them aside for our temporary exhibits.
Where did the Goleta Valley Historical Society get the funds to build the new museum? We got a $119,643 grant from the Institute of Museum and Library Services. Also, the Cavaletto family, the Santa Barbara Foundation, the City of Goleta, and the California Cultural Historical Endowment, among others, gave us grant money for this project. The first phase is done. It included coming out with a plan, doing the archeological study, etcetera. Currently, we are working with a contractor on the actual fabrication of the exhibit. The museum will offer the latest technology. For instance, visitors will be able to dial a telephone number on their cell phone to hear the tour in Spanish, and possibly in other languages. I don't know of many other places that offer this service in our area, but we will. Goletans and other county residents and visitors deserve the best.
Kyriaco then invited me out for a stroll of the gardens next to Stow House. "This is the Arboretum Project. Ida Stow used to have here many exotic plants and specimen trees from around the world. With a $100,000 grant from Goleta Valley Land Trust, we are planning to restore the gardens, create walking paths, install the irrigation system, and have the appropriate signage. Right now we're in the process of hiring a landscape architect."
If I close my eyes, I can totally envision myself having a cup of hot tea there. However, I think that "Tea at 5 o'clock" is not one of the events they host. So, my final question for James Kyriaco was about the activities at La Patera Ranch and Stow House. Here's what he told me.
Fourth of July with hay rides for children, blacksmiths showing people how they used to work the iron in those days, and a delicious BBQ.
Fiesta Ranchera in partnership with Old Spanish Days. This year it will be on July 15. This fun event is fashioned after the already traditional Dignatarios event that takes place at the Santa Barbara Zoo.
Music at the Ranch is a free concert series happening every Tuesday evening from mid-June to mid-August. People bring their chairs or their blankets, and their dinner basket if they wish. They can sit on the lawn, relax, and enjoy different kinds of music.
Holidays at the Ranch, for which, said Kyriaco, "We invite Santa Claus to join us." He brings his goats and dresses them as reindeer. Everyone loves them, especially the little ones. Also, the kids can come into the house, into the kitchen, and make cookies. At the end they pick up their baked cookie with their name on it.
Private Events can be held on the property. People interested in renting space for weddings or other private parties can visit the Stow House Web site or call (805) 964-4407.