Briefs
Pet Hospital Reopens
Round-the-Clock Emergency Care for Animals Once Again Available in Santa Barbara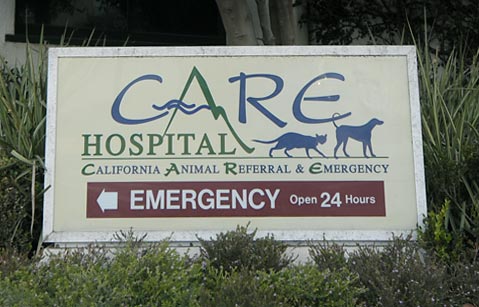 In response to the community's distress over its closing last year, Santa Barbara's only 24-hour emergency pet hospital re-opened last week. Veterinarians Eric Wright and Eileen Gillen, along with UCSB business professor Gary Hansen, reopened California Animal Referral and Emergency Hospital (CARE) on April 9.
With CARE closed, the nearest 24-hour pet care was in Ventura, at the Pet Emergency Clinic and the Ventura Medical and Surgical Group. The pet hospital shut down in December 2009 after Drs. Deanna Purvis and Trisha Lane lost a lawsuit to co-founder Wright, which caused the hospital to go bankrupt.
In May of this year, Judge James Slater awarded $1.08 million to Wright. Gillen, Hansen, and Wright then bought the hospital from the bank, and reopened the clinic.
"When [the hospital] closed, there was such an outcry from the community and we realized how important it was to reopen," Wright said. "We came back because we were dedicated to helping the community and the animals."
As far as changes go, the hospital maintains most of the same staff it had before closing in December: the same three emergency doctors, and Wright is at the clinic Monday through Friday for surgical referrals, as well as on-call Saturday and Sunday.
Wright expressed hope that he will be able to run the business with improved efficiency. He has faith that the addition of Prof. Hansen's expertise will help the hospital to make ends meet and run smoothly. "We can't help the animals if we can't pay the bills," said Wright. He also said his reputation, after being in the practice for ten years, will attract more income than the previous owners, Purvis and Lane, were able to muster. According to Wright, his being forced out of the hospital in April 2009 caused the hospital to lose a lot of its income.
The hospital is open for emergency services Monday through Friday from 6 pm to 8 a.m. and 24 hours on the weekends. CARE is once again located at 301 E. Haley Street.