Columns
Isla Vista's Newest Community Garden
It's always nice to hear a story about Isla Vista community members helping each other. In January, a group of volunteers got together and dug, nailed together boards, and set up an area of raised-bed gardens on the grounds of St. Michael & All Angels Church, St. Mike's for short.
Reverend Nicole Janelle, who is the chaplain and vicar of St. Michael's, said, "It was a community effort." She said the Isla Vista Food Co-op and All Saints by the Sea Episcopal Church in Montecito provided money for the gardens.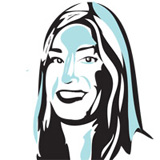 If you swing by the church, located on the corner of Camino Pescadero and Picasso Road, you can find the beds near the parking lot. The plants are just starting to grow. It may not look like much right now, but if you use your imagination, you can see how things will go. At this time you'll see tomato plants with names like Better Boy, lettuce, kale, and Japanese cucumber. You'll even see a bed of flowers.
Janelle said that most of the 16 raised-bed gardens have been claimed for a term of use, but there are still two plots left that don't have gardeners. The gardeners include students and families. "It's a good cross section of folks," Janelle said.
The transient nature of the I.V. community will ensure a higher turnover of gardeners than in most community gardens. Originally, the goal was to try to get a mix of English and Spanish speakers. While this hasn't happened yet, Janelle said, she is trying to spread the word throughout Isla Vista that the gardens are available. She also said that you don't have to be a churchgoer to garden at St. Michael's. Most of the gardeners are not regular churchgoers. She added, "We see this as a ministry, a community outreach."
It costs $5 a month to rent a garden, and the money is used to offset water costs. Before beginning to plant their plots, gardeners sign a terms-of-use contract agreeing to keep their garden well maintained and promising not to use pesticides: The gardeners have to keep things organic. A garden committee composed of church members is in charge of managing the gardens to make sure that things run smoothly. In the future, Janelle envisions having pot lucks and other gatherings to get gardeners together. "We are just getting this rolling," Janelle said. "It's a good group of people," she said.
This is not the only community garden in I.V. There is also one in Estero Park, run by the Isla Vista Recreation and Park District. Those plots already have a waiting list.
St. Michael's is involved in other community outreach programs as well. The church offers bilingual yoga, meditation, and other classes. It even hosts an open mic night, where singers and songwriters can share their work.
There is also artwork displayed in front of the church. Artist Dawn Bailey created a labyrinth made out of recycled materials: plastic bottles joined by ropes that are also made from plastic. When you first gaze upon it, you might not spot the plastic bags, but then will come a moment when you finally get it. Labyrinths are a meditative device found near many churches. What makes this one special is its connection to the environment. While you are walking through the maze, thinking about life, you will be reminded by the rows of plastic bottles of our effect on the world.
Every time I hear a story about a community garden, or a youth project, or a plan to create a public open space, I feel good knowing that there are people out there trying to make a difference. What it also does is highlight the need for more people to take the initiative and start their own projects. One of the things that should be addressed in I.V. is the need for somewhere appealing for children to go and hang out after school. The Isla Vista Teen Center is a safe and pleasant place for students to go, but it doesn't have the bells and whistles of the Twelve35 Teen Center downtown, which has a computer center, and musical instruments. If you walk around I.V. in the evening, you might see children hanging around looking for something to do. I'm not sure what the solution is. Maybe it's a new and improved teen center. Maybe it's enticing after school programs. Maybe it's a skate park. Either way, this is one of those community projects that needs to be taken on.