Announcement
Michael Carroll New SBBT Branch Manager
Broad Experience Will Benefit La Cumbre Location
Santa Barbara Bank & Trust is pleased to announce the appointment of Michael Carroll as Vice President & Manager of the Bank's La Cumbre Branch. Carroll has extensive experience in banking, having spent many years with Wells Fargo Bank, Bank of the West, and most recently CapitalSource Bank in Santa Barbara where he was Branch Manager.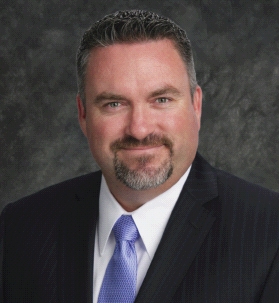 "Michael takes care of his clients' banking needs by providing a combination of financial expertise, exceptional personal service and dedicated leadership in all aspects of banking," said Chris DeVries, Community Bank Regional Manager. "We are so pleased to have him join our team as Manager of our La Cumbre Branch."
Carroll and his wife Michelle are longtime residents of Lompoc, where they reside with their four children. An avid golfer, he has been actively involved in several nonprofits, including First Tee Central Coast, which works to improve the lives of young people by emphasizing education and character development through the game of golf.
The La Cumbre Branch is located at 3910 State Street in Santa Barbara. The lobby is open 9 a.m. to 5 p.m., Monday – Thursday; 9 a.m. to 6 p.m. on Friday; and Saturdays, 9 a.m. to 1 p.m. The drive-through window hours are the same as the lobby hours, with the addition of being open one hour earlier (at 8 a.m.) Monday – Friday. The walk-up window is open 8 a.m. to 9 a.m., Monday – Friday; and 9 a.m. to 1 p.m. on Saturdays. The ATM is available 24 hours a day, 7 days a week.
– – –
Santa Barbara Bank & Trust, with 29 offices in Santa Barbara and Ventura counties, is a division of Pacific Capital Bank, N.A., a nationally chartered regional bank that operates three primary businesses: Community Banking, Commercial Banking & Wealth Management.