Announcement
Symposium on Authentic Learning
Renowned Author Alfie Kohn Will Keynote San Roque School's Upcoming Event
San Roque School announced today its first and upcoming educational symposium, entitled Symposium on Authentic Learning, which will feature famed keynote speaker Alfie Kohn. Kohn, a leading figure in education and family relationships, and the author of nearly a dozen books on related topics, will address attendees for the conference and interested members of the community at San Roque School's Garden Street Academy at 6:30 pm on August 12, 2010. The symposium launches on that same date and will continue through August 15, 2010.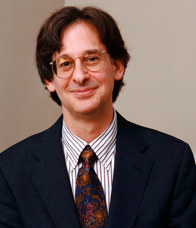 Described by Time magazine as "(perhaps) the country's most outspoken critic of education's fixation on grades [and] test scores," Kohn's condemnation of the long-established competitive/reward systems used by many national schools have lead to a progressive movement among educators and parents to rethink this system.
"There is pressure to raise standardized test scores, something that progressive education manages to do only sometimes and by accident — not only because that isn't its purpose but also because such tests measure what matters least," Kohn stated in an article in Progressive Education.
"The recognition of that fact explains why progressive schools would never dream of using standardized tests as part of their admissions process. More insidiously, though, we face pressure to standardize our practices in general. Thinking is messy, and deep thinking is really messy. This reality coexists uneasily with demands for order — in schools where the curriculum is supposed to be carefully coordinated across grade levels and planned well ahead of time, or in society at large."
Dr. Phil Fitzsimmons, director of San Roque Research Institute, came up with the idea for this first symposium and has been a driving force in the creation of this event.
Cost for full symposium event and registration is $200. Partial event ticket prices are available online. Kohn's keynote event tickets are $35. Keynote tickets available to parents, educators, and general, interested audiences. Public $35, educators $25, students $10
– – –
San Roque School is an independent 501(c)3 nonprofit PK-12th grade school whose purpose is to complement the work begun in the home by parents, our children's first educators. We believe in the unique and intrinsic value of each individual. We strive to promote a meaningful, integrated curriculum, challenging students to respond at many levels of thinking and learning. We foster a life-long love of learning structured to promote intellectual, spiritual, emotional, social and physical growth. Engaging students in deeper ways in the arts and sciences continues to drive the school's efforts across the board. WASC accredited K-12.