Announcement
Broadway Mainstay Sam Harris to Perform in Ojai
Benefit for Ojai Center for the Arts, September 18
Sam Harris, a Tony nominated Broadway performer and composer, will be performing at the September 18 Ojai Center for the Arts annual fundraiser. Harris is known to have impressed "old blue-eyes" himself, Frank Sinatra, sold out venues worldwide, including Carnegie Hall, and can claim the original "Star Search" win in the 1980s.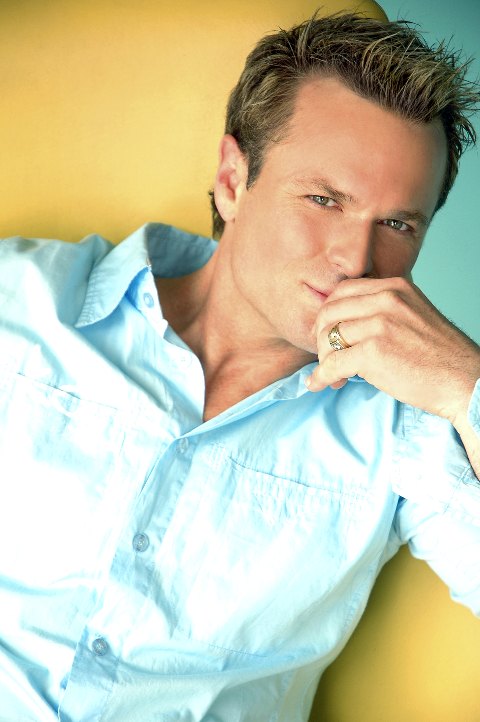 "My manager and I were laughing the other day that my songbook includes everything from Stephen Sondheim to Jimi Hendrix," said Harris, whose talent is combination of strong voice, lyrics and persona.
On Broadway, Harris received a Drama Desk nomination for his roles in a revival Grease, a Drama League Award and a Tony and Drama Desk nomination for The Life. He's also appeared in the Tony Award winning musical The Producers, and in Jesus Christ Superstar, Cabaret, Hair, and Pippin.
His talent has brought him a long way from his native Oklahoma. Harris was only 15 when he headed for L.A. and has since established his entertainment credentials on both coasts, without being afraid to express his own firmly held political and social beliefs.
It is somehow fitting that the performer should be hitting the boards in Ojai for the oldest nonprofit all volunteer arts organization in California.
Harris was one of the first to help raise funds and awareness for AIDS research and his most recent CD, Free, included "Change is on the Way," written and used for President Obama's campaign in 2008. According to Harris' website, the release contains original material reflecting "a fearless openness about his life and views."
"A lot of people think people in show business should just stick to our performing and keep our mouths shut," said Harris, "but I think as citizens, it's our responsibility to stand up for what we believe is true and right… I happen to be in show business which gives me a little bigger platform, so why should I keep my mouth shut?"
He doesn't keep a wall between his private and public persona.
Harris married his longtime partner, Danny Jacobsen, two years ago during the window when it was legal to do so in California and the couple has since adopted their son, Cooper.
"Being a father is the very best thing in the world," said Harris proudly. "It has completely informed everything else in my life." Adding with a laugh, "And I'm lucky because I ended up with the very best child in the world!"
Asked if he thought his political openness has cost him in the world of show business, Harris said he had no way of knowing.
Harris sees the right to marry "not as a gay and lesbian gender issue but as a civil rights issue" and one he doesn't choose to step away from.
"We think women's suffrage is so obvious now but it was fought hard, again and again, by people that felt that the family needed to be structured from a male perspective and a woman's place was in the home," said Harris. "History has gone on to prove them wrong and I believe the same thing will happen with same gender marriage."
Harris stayed true to his love for a strong song with a message; he just co-wrote and recorded "My Reclamation," in opposition to California's Proposition 8.
Despite this, Harris does want anyone to forget that he is an entertainer and entertainment, great entertainment is what he will deliver.
"My show touches on subjects, comedy and topical things," said Harris, "but I try to create a show which is an emotional and an intellectual rollercoaster. First and foremost it is entertainment. I open up my heart and tell stories and share a point of view, never militantly. This is about what we all going through so let's talk about it, laugh about it, cry about it and have fun with it."
His show in Ojai promises to be an eclectic mix of everything from pop to classics to Broadway, and Harris says it will be similar to his award-winning Broadway one-man show "Sam."
"There's nothing like having an experience of something that happens only once, with other people. Sitting in the dark and having a common human experience," said Harris. "It may sound corny but that's why we are here, finding our commonality, our universality, our inclusiveness, our sameness."
Don't miss an opportunity to see this extraordinary artist with a heart when he performs live in a 7:00 production at the Ojai Center for The Arts, 113 S. Montgomery. The evening will also include a tribute to Kay Starr for her over 80 years in show business, a silent auction of memorabilia and reception with the performers. For tickets and information call 640-8797 or go online at ojaiartcenter.org.