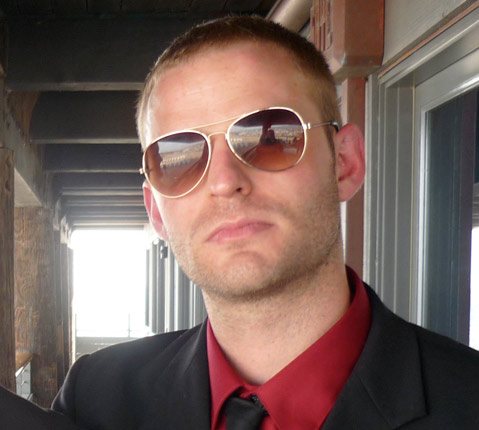 OUR SBIFF COVER MAN: We've been putting back-to-back SBIFF celebrity sketches on our covers for a few years now, but 2011's portraits of Oscar nominees Geoffrey Rush last week and Nicole Kidman today are certainly our staff's favorite illustrations yet.
That's in part because the illustrator, Santa Barbara native Thatcher Hillegas (S.B. High class of 2000; brother-in-law of our production manager Megan Packard Hillegas), has been a friend of The Indy since he can remember.
"It is so much fun drawing movie stars," said Thatcher, who won a $10 gift certificate to Tecolote Books in kindergarten from his teacher, Dr. Sorensen, for his Halloween costume drawing of a Ghostbuster and went on to become known for his cool shark drawings in elementary school.
"To be able to embody a common and easily recognized figure and interpret them the way you think their personality should be captured, it's a great test for an artist, if you ask me." He's passed with flying marks. Check out his stuff at thatcherhillegas.com, see this week's Film Fest coverage starting on page 25, and follow online at independent.com/sbiff.