Briefs
Carpinteria Property Gets Revamped
Santa Barbara Habitat for Humanity Completes First "Brush with Kindness" Project
"Such a beautiful door," said Suzanna Green under her breath as she watched her home being overhauled by roughly 35 volunteers. Green is a homeowner who, along with her sister Tina Sanchez, is benefiting from Habitat for Humanity's first "A Brush with Kindness" in southern Santa Barbara County, which took place in Carpinteria.
According to Alexandra Ramstrum, a development associate at Habitat for Humanity, "A Brush with Kindness is a program that assists low-income homeowners in repairing and maintaining their houses so they can continue to live in a safe, decent home. The program was created to fill a need among families trying to fix up their deteriorating homes."
Two Saturdays, each sporting around 35 volunteers, resulted in fresh landscaping, a stone driveway, plastering, painting, and new doors for Green and Sanchez's property. "This is the first good paint job this house has had in 42 years and the first driveway," Green said. Arm in a sling, she said, "I've tried to help but I just had surgery. But they're willing to pitch in and get themselves dirty. They're really doing a wonderful job. God bless them."
Active Habitat for Humanity volunteer Candace Cook said, "The whole philosophy of Habitat for Humanity fits with my philosophy: give back to the my community and reach out to each other. Without that, things fall apart — here we are fixing things that have fallen apart for two incredible sisters."
Joyce McCullough, executive director at Habitat for Humanity of Southern Santa Barbara County, described the whole event as a sort of "blitz, people come in and get it done. Everybody really gets into the spirit of it."
The term "everyone" is not used lightly — this crop of volunteers included a vast array of people: international SBCC students, Westmont College students, firefighters, servicemen from Vandenberg Air Force Base, neighbors, local construction workers, and other members of the community. But they all pooled their talents and resources for the benefit of their neighbors. According to McCullough, there was even one volunteer from Nashville, Tennessee, who was nearby visiting a friend. "I love the energy produced by a group this size, we can really get a lot done and still have fun," Cook said.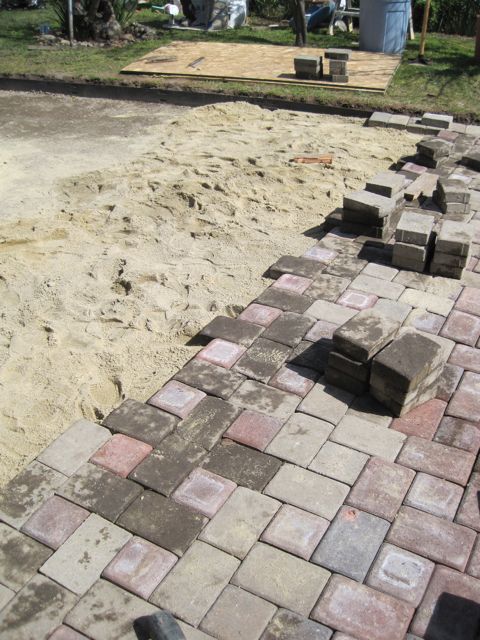 One of Green's neighbors has a background in plastering, and brought his skills and crew to help out the sisters. The volunteers' efforts were enabled in part by a hearty lunch provided by Green and Sanchez's congregation at St. Joseph's Catholic Church.
During a dedication of the newly renovated property, McCullough gave a gift to the homeowners: "We are giving you bread as a symbol that you'll never go hungry" she said, adding, "And every homeowner we work with gets a Bible."
Though this project is the first undertaken in Santa Barbara, Ramstrum said the goal is to renovate one home a month.
They're looking for more projects and volunteers, so people can apply for help or to help by going to Habitat's Web site (www.sbhabitat.org) or by phone (805) 692-2226.