Briefs
Sixteen-Year-Old Scientist Identifies New Species
Garden Street Academy Junior Elizabeth Garfinkle Names Clam Tucetona isabellae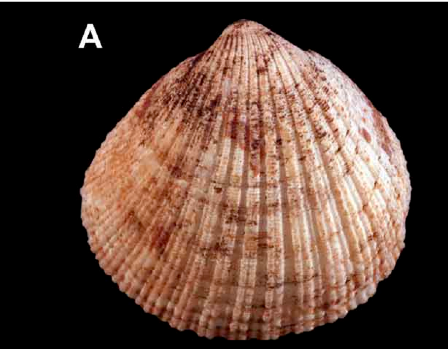 For Elizabeth Garfinkle, getting to work in a professional laboratory with expert scientists isn't a once-in-a-lifetime experience. It's a part of everyday life.
At just 16, the energetic Garfinkle has made her mark in the Santa Barbara — and now, national — science scene with her work in the Santa Barbara Museum of Natural History's biology labs. For the last three years, she's been an intern in the invertebrate zoology (IZ) lab, where she's most recently been responsible for identifying and naming an entirely new species of clam.
The clam, called Tucetona isabellae, was collected by a scientist in 1981 off the coast of Mexico and came into the hands of IZ curator Paul Valentich-Scott. Since Garfinkle had already been working in the lab for several years, and since Valentich-Scott had had a "terrific" experience working with her in the lab, Valentich-Scott asked Garfinkle to work with him on identifying the specimen. They began research last August.
"It started where I'd just do kind of the grunt work — looking at the shell, taking measurements, counting ribs," said Garfinkle. But the partnership soon turned into a coauthorship of a paper identifying T. isabellae, which was published a mere six months later in the scientific journal Zootaxa. All evidence points to this being the first time a high school student has identified a new species, said Valentich-Scott and Garfinkle. She had the privilege of naming the shell, and she did so in honor of a 2-year-old girl she took care of and had a close relationship with. Garfinkle and Valentich-Scott even made a Wikipedia page for the shell.
And yet this isn't Garfinkle's first taste of professional taxonomy; she coauthored a paper with another IZ curator when she was just 15 and a freshman in high school. For that, Garfinkle got to learn how to use a scanning electron microscope; a school art project of a shell she did with an SEM hangs on the wall in the lab.
Garfinkle is planning to work with Valentich-Scott again this fall to identify another new clam species, but in the meantime she's been working with San Roque teachers on a series of lesson plans for middle school students. "Right now, we're kind of at a dull point," she said.
"Yeah, for about three minutes!" joked Valentich-Scott.