Briefs
DOJ Denies Quaid Extradition Request
Randy and Evi Still in Canada; Santa Barbara Arrest Warrants Remain
A request from the Santa Barbara District Attorney's Office to extradite actor Randy Quaid and his wife, Evi, from Canada was denied Friday by the U.S. Department of Justice.
The Quaids left for Vancouver in November 2010, after failing to appear several times in Santa Barbara Superior Court on felony vandalism charges. They were allegedly squatting in a home they had owned for several years, but had since gone through two subsequent owners. The Quaids have claimed they never sold the house.
Lee Carter, a senior prosecutor with the DA's Office, told The Independent last month the office had applied to the Department of Justice to extradite the couple. But according to a press release from the DA's Office Friday afternoon, the Department of Justice "noted the resource intensive and lengthy process involved in seeking extradition from Canada," and said the process is usually reserved for more serious criminals.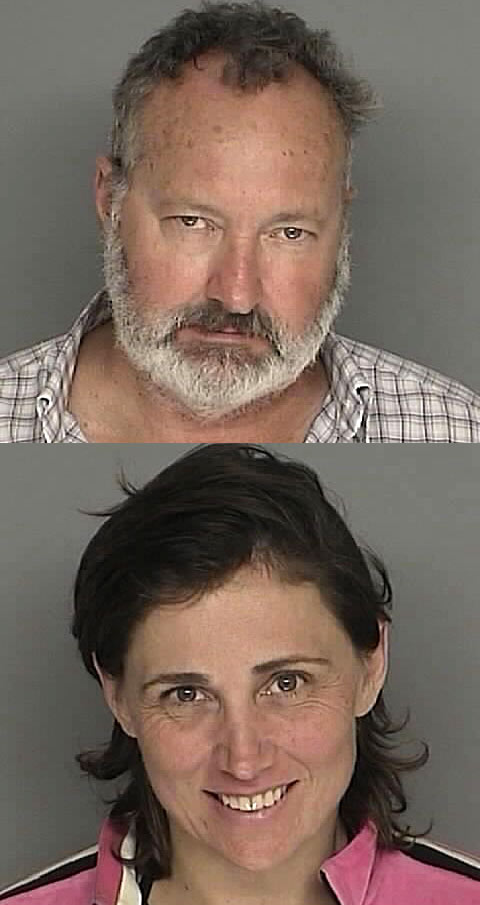 It was determined earlier this year that Evi Quaid is actually a Canadian citizen, and she has sponsored her husband — who's appeared in more than 90 films throughout his career, such as National Lampoon's Christmas Vacation, Independence Day, and Brokeback Mountain — so he can stay in Canada.
The announcement means the bail bond company, which fronted the Quaids the $1 million in bail money, might be out of luck in getting its cash back.
Warrants for the couple's arrest remain, and if they do return to the U.S., they will be arrested. According to reports, however, the eccentric duo remain comfortable in Canada.
The couple fled to Canada out of fear for their lives, they have said. The Quaids claim a group known as the Star Whackers have been responsible for the deaths of several Hollywood actors, including Heath Ledger, who died of an accidental drug overdose; Chris Penn, who died of heart issues; and David Carradine, who hung himself. The Quaids feared they would be next.
Since arriving in Vancouver, however, they haven't kept a very low profile. Aside from being featured in a Vanity Fair article a few months back, the couple in April came out with a film entitled Star Whackers, starring a sometimes nude Quaid. It hit the silver screen weeks after Quaid came out with a song called "Mr. D.A. Man," about authorities' pursuit of the couple.
The pending charges against the Quaids in Santa Barbara were the result of the couple's second arrest in a year. In September 2009 they were arrested for allegedly stiffing the San Ysidro Ranch on a $10,000 bill. The charges were eventually dropped against Randy Quaid, 60, but his wife pleaded no contest to a misdemeanor of defrauding an innkeeper.