Briefs
Hypersonic Glider Set to Launch from Vandenberg
Test Vehicle Travels at 13,000 Miles Per Hour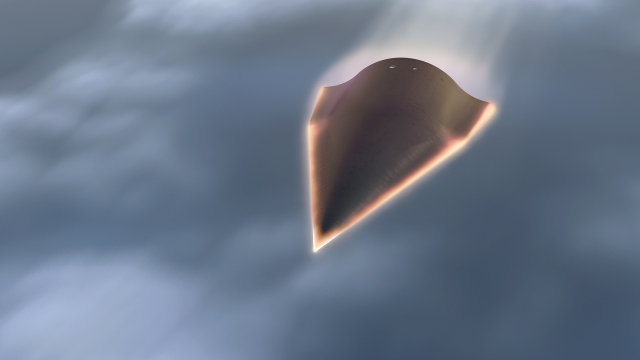 A rocket set to launch from Vandenberg Air Force Base on August 11 — at some point between 7 a.m. and 1 p.m. — will deploy an experimental glider capable of delivering a military strike anywhere on the planet within an hour. The launch was originally scheduled for the morning of August 10, but was delayed because of poor weather conditions.
If all goes according to plan, an eight-story Minotaur IV rocket will blast off from the base into Earth's upper atmosphere and release an arrowhead-shaped craft called the Falcon Hypersonic Technology Vehicle 2 that will make a sharp descent back toward Earth before leveling off.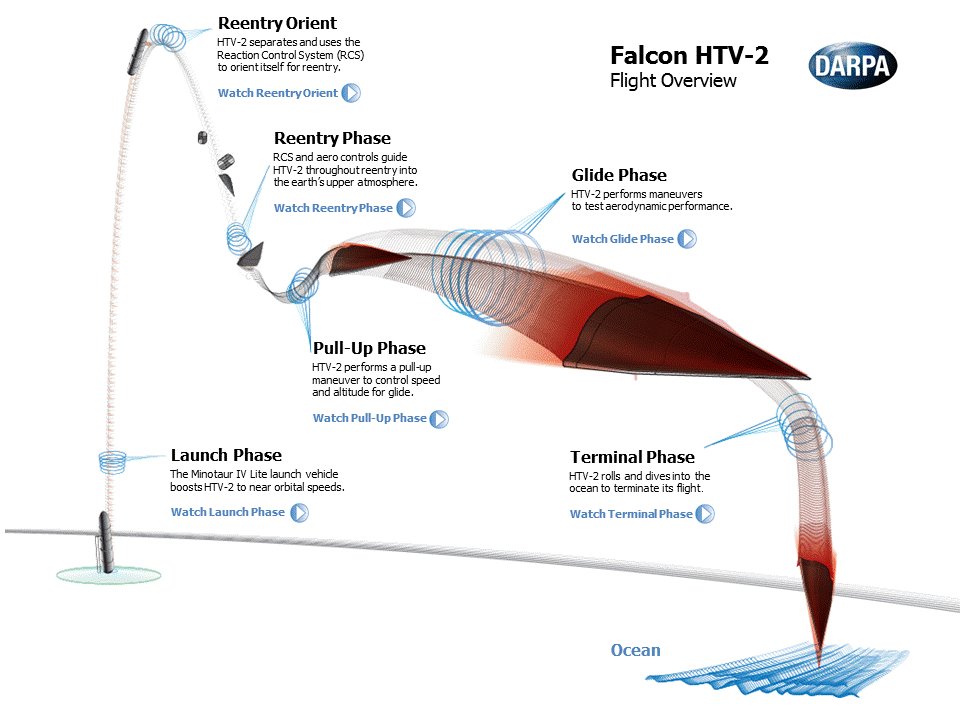 Capable of reaching the almost unfathomable speed of 13,000 miles per hour — hitting Mach 20 and traveling around 10 times faster than a speeding bullet — the unmanned, maneuverable Falcon will shriek along for 30 minutes and 4,000 miles before splashing into the Pacific Ocean near the Marshall Islands. It would hypothetically take the craft less than 12 minutes to fly from Los Angeles to New York.
Data from the flight will be used to "to validate current assumptions and increase technical understanding of the hypersonic flight regime," according to the U.S. Defense Advanced Research Projects Agency, which is funding the approximately $120 million mission. The Falcon, built by Lockheed Martin Corp., was last tested in April 2010. That flight lasted around nine minutes before controllers lost contact.