Arts & Entertainment
The Ones to Watch
From Lo-Fi to Hardcore, We Dish on S.B.'s Best Up and Coming Acts
Blue Suns: Youngsters with an ear for the old deliver '60s-soaked surf and psych rock with some serious chops. Visit bluesuns.net.
Crimson Scarlet: Breathing new life into death rock by way of frontlady Chelsea Crowley's brazen, brash, and mind-meltingly malleable vocals. Visit crimsonscarlet.bandcamp.com.
flapping, flapping: Intricate and cerebral guitar rock from S.B. stars (and stalwarts) Josef Woodard, Tom Lackner, Bruce Winter, and Glen Phillips. Visit myspace.com/flappingflapping.
Ghost Tiger: Alixandra Macmillan-Fiedel's honeyed vocals provide the backbone to this infectious and harmony-driven merger of folk pop and new wave. Visit facebook.com.
Grafton Surety Co.: What happens when you mix chill-wave beats with classic country chords? Something unexpectedly stunning. Visit grafton.bandcamp.com.
House of Wolves: Rey "Coral Sea" Villalobos goes the solo route and comes away with his best tunes yet; it's gentle, it's haunting, it's minimalist pop done right. Visit houseofwolves.bandcamp.com.
Islay Street: Michael Easby's self-described "hipster hoedown" wraps earnest, quick-witted vocals in a warm blanket of mandolins and folkie melodies. Visit islaystreet.bandcamp.com.
Little Owl: An instrumental smörgåsbord courtesy of S.B.'s brightest — and most sing-along-ready — indie rockers. Visit littleowl.bandcamp.com.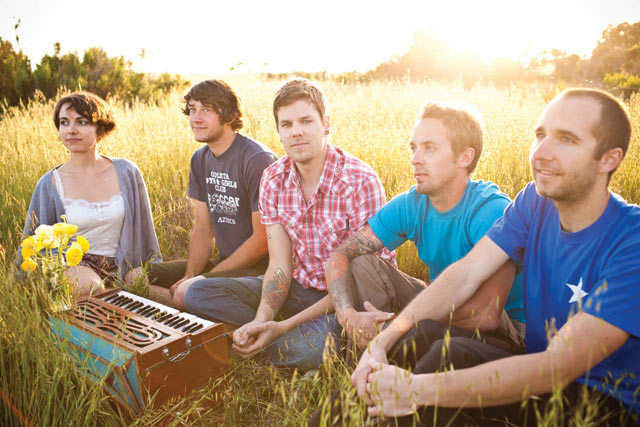 Paper Swords: Imagery-laden, violin-tinged baroque pop that lovingly channels Seven Swans-era Sufjan Stevens. Visit facebook.com/paperswords.
Say Yes Or Else: Guy-girl vocals run headlong into a world of guitar effects, sample pads, and crashing drums. Think Silversun Pickups meets PJ Harvey. Visit facebook.com/sayyesorelse.
The Upbeat: Carpinteria's longest and strongest running ska outfit is light on the fusion, heavy on the tradition, and ever on the ready to groove. Visit myspace.com/upbeatska.