Briefs
Hope School District Goes Solar
'Hit The Switch' Event Commemorates Installation of Solar Panels
The Hope School District held a celebration Wednesday at Monte Vista Elementary to commemorate the installation of a combined 234 kilowatts of solar panels on all three of the district's schools, a feat that was accomplished through the passage of Bond Measure L, which raised $8 million.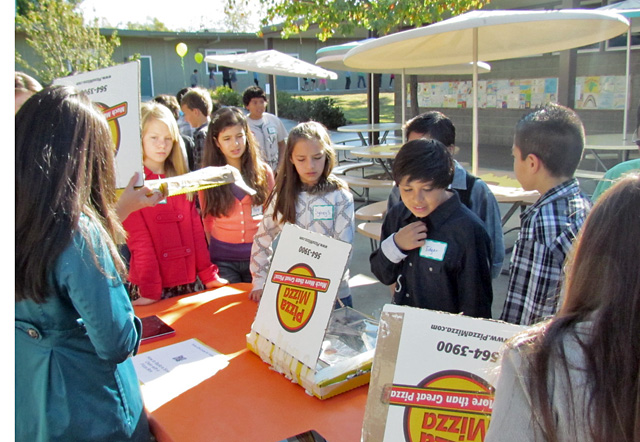 As attendees shuffled into Monte Vista's courtyard, students showed off solar ovens that they had made out of pizza boxes — and miniature solar-powered cars — in order to illustrate how alternative energy has been integrated into the Hope schools' curriculum as well as their infrastructure. Local dignitaries, including County Supervisor Janet Wolf, Santa Barbara Mayor Helene Schneider, and representatives of the businesses that contributed to retrofitting the schools, were then presented with certificates from Hope students on a small makeshift stage.
"It seemed so obvious that of course we should do this," said Schneider about going solar. "It made sense it terms of energy efficiency. It made sense in terms of saving money for the district."
In the two months that the panels have been installed, Hope Elementary has not needed to pay an electric bill, and the three elementary schools have saved a total of about $5,000. Supervisor Dan Cooperman estimated that between rebates and energy savings, the district will save about $700,000 this year. Hope District should save between $50,000 and $60,000 yearly from reduced electric bills, not to mention the environmental benefits.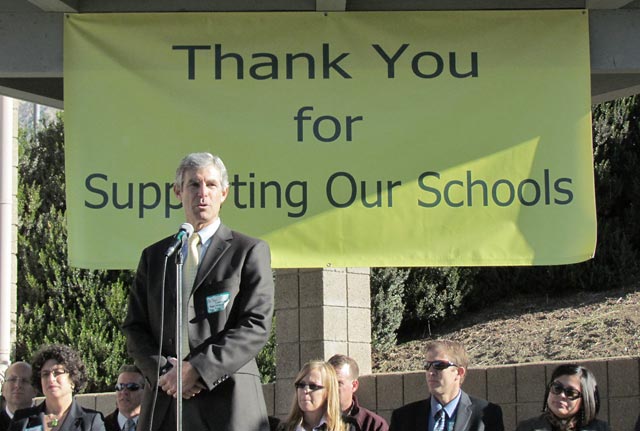 District officials also made sure to honor non-solar-related eco-patron MarBorg Industries, which gives the district $30,000 in waste and recycling services annually. MarBorg Vice President David Borgatello was on hand to receive a certificate of appreciation. "Hopefully we are helping to save the teachers," he said.