Briefs
Family and Friends Search for Tim Goodwin
Missing for More than Two Months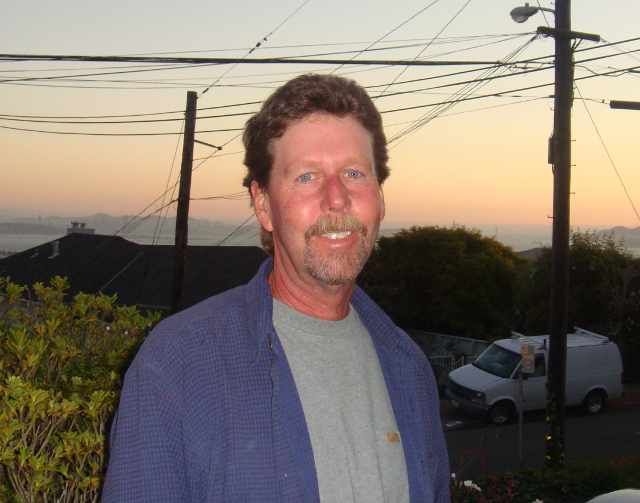 March 6 was the last time Tim Goodwin's family and friends knew where he was. His landlady saw the 54-year-old drive away from her Goleta property in his white truck, but no one has seen or heard from him since.
"It's been rough, but I'm hanging in there," said his 27-year-old daughter Rachel, a nurse in the Bay Area who grew up on the South Coast. "I'm just hoping for a phone call that he's staying with a friend or camping somewhere." Rachel filed a missing person report with the Santa Barbara Sheriff's Department and said she's coordinating with law enforcement and family friends to try and find out what happened to her dad.
Goodwin has been unemployed for the past year, forced to stop his work installing telephone lines for Verizon because of back problems. He takes medication for anxiety and depression — though he hasn't refilled his prescription since he went missing — and reportedly struggles with alcoholism. Without disability payments, he's been living off his savings, said Rachel, and withdrew his last $700 at the end of February.
A week later, Goodwin tidied up his small studio apartment on Cinderella Lane, left behind most of his belongings, including a cell phone and a journal, and disappeared. Rachel said Goodwin — who moved to Santa Barbara from Ventura after divorcing 15 years ago — used to stay at a friend's house for days at a time when her parents fought but has never been out of touch this long.
Close to her father, Rachel said she offered to give him money to make ends meet and suggested he move back to his home state of North Carolina where many of his family members still live. He resisted both ideas. Rachel, an only child, said she's Goodwin's only family in California. She was able to access his Facebook and email accounts, but they provided no clue where he might have gone.
"I recognize there's the possibility of suicide," said Rachel, "but it's also possible he's camping on his own and living off the land somewhere." She said he used to work in the remote outskirts of the county, noting his truck hasn't been sold or found. Rachel said her father's mental health problems kept him home most of the time, though he did enjoy fishing at Goleta Beach with a friend who is homeless. A former neighbor described his as "a loner, but a really nice guy."
Goodwin is six feet tall and weighs approximately 150 pounds. He has blue eyes and light brown hair. His truck is a white 2005 Chevrolet Silverado with a matching camper shell. Its license plate number is 7T32131. If you have any information on Goodwin or his whereabouts, contact the Sheriff's Department at (805) 681-4180.