Briefs
Trees and Histories in Goleta
11th Annual Goleta Valley Heritage Tree and History Tour Is May 20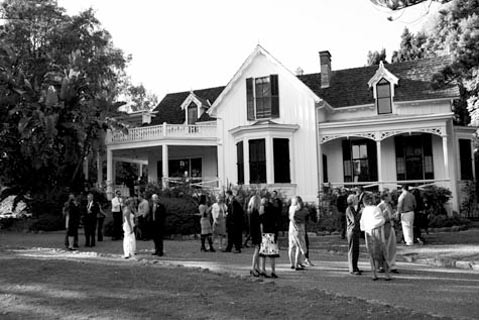 Next Sunday's 11th annual Goleta Valley Heritage Tree and History Tour will be good fun and for a good cause, said arborist Ken Knight, the executive director of Goleta Valley Beautiful, who will help guide the tour.
Put on by both Goleta Valley Beautiful and the Goleta Valley Historical Society, this year's tour will feature a mix of new events and "old favorites," said Knight. Attendees will get to see horticulturalist Randy Baldwin's not-open-to-the-public "secret garden" near the San Marcos Growers' facility as well as the historic — and also not open to the public — San Jose Winery. For the tour's first foray to the Bacara Resort, tourists will receive an in-depth look at the hotel's landscaping. With more than 50 mature Moreton Bay fig trees that stretch over a quarter of a mile, Knight added, Dos Pueblos Ranch is sure to be a good stop. More highlights include the Rancho la Patera Stow House and the 50-foot-circumference sycamore tree near San Jose Creek.
Attendees will travel from site to site on a 50-person Santa Barbara Airbus (which has sponsored the tour since its inception) and will be provided lunch. In addition to Knight, the other guides will be Jim McNay, the education coordinator for the Goleta Valley Historical Society, and Jerry Sortomme, a professor emeritus of horticulture at SBCC.
Although the tour promises to provide some great outdoorsy eye candy, it's also meant to educate. "We're trying to show what historical treasures we have, but also the need to help preserve and protect them," said Knight. "We're all just stewards here."
4•1•1
The Goleta Valley Heritage Tree and History Tour is on Sunday, May 20, noon-4:30 p.m. For more information or to reserve a spot, visit goletavalleybeautiful.org.