Courts & Crime
Joseph Walker Sentenced to Five Years in Prison
Victim's Mother Calls Him 'The Bringer of Evil, The Destroyer'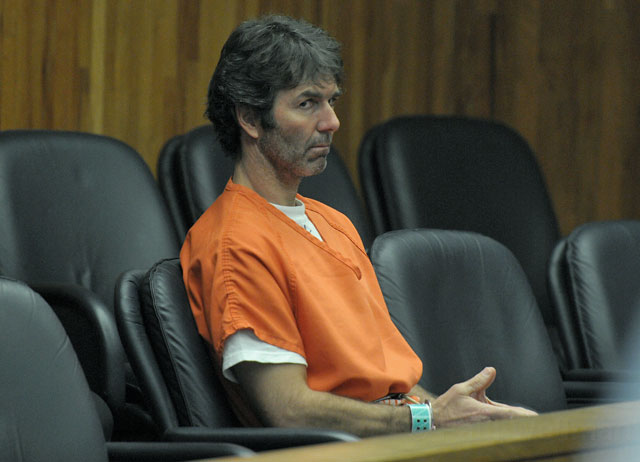 In accordance with his guilty plea in March, Mammoth Lakes resident Joseph Walker, 48, was sentenced to five years in state prison by Judge George Eskin for sexual misconduct with a minor. Along with the prison sentence, Walker must register as a sex offender and must pay restitution to the victim and her family, including the cost of medical exams for the victim.
Walker, who was arrested in January following the discovery of more than 1,000 incriminating emails, sat in the courtroom Friday as letters from the victim's parents were read by Senior Deputy District Attorney Mary Barron.
"You are the bringer of evil, the destroyer. Nothing will ever make up for the years that have been stolen from my girl. And nothing will ever make up for the girl who was stolen from us," Barron read from the mother's letter. "You took advantage of a young girl without hesitation, without remorse. You did this with the cold calculated intention of abusing and violating my daughter."
The mother's letter added that Walker needed to pay for what he had done and must be removed from society in the hope that no other family would have to go through what they had.
"You are a child molester, and in our society, it doesn't get any lower. I hope your children, family, and whatever friends you have left look forever at you with disgust, contempt, and hatred," said Barron, while reading the father's letter to the court.
Just prior to announcing the sentence, Eskin explained everyone can understand the parents' anguish and anger, which is exacerbated by a breach of trust. "It is so clearly wrong for a 47-, 48-year-old man to allow a relationship with a 14-, 15-year-old girl to occur," Eskin said.
Walker and codefendant Dr. Andrew Bourne were released on bail in January after Eskin reduced the amount. But Bourne committed suicide on January 24 in the pair's hometown of Mammoth Lakes two weeks after his release.
Walker, who was a friend of the victim's family, said he started the relationship with the girl in December 2009 when she was 14. Defense attorney Sam Eaton, however, wanted to make it clear that the relationship had been consensual and added that Walker continues to receive emails from the victim.
Eaton continued on to say Walker had acknowledged his guilt, understood he needed prison time, and that it should be acknowledged he answered all questions during the investigation.
Barron said Walker, who was remanded to custody immediately following the sentence, would serve about two-and-a-half years of his sentence given the credit system.