Sports
The Olympics So Far
Checking in with Ashton Eaton, Kami Craig, Todd and Phil, and Men's Waterpolo
Ashton Eaton is primed to take center stage at the London Olympic Games on August 8-9, when he competes in the decathlon. To see him run, jump, and throw is to forget all about the complexities of the decathlon scoring system, which matches point totals to measurements of time and distance. Eaton simplifies it all by performing with a combination of rare athleticism and unbridled enthusiasm. You could see it at Westmont College in April, when Eaton tuned up for the outdoor season with a breathtakingly fast 400-meter dash in 45.68 seconds.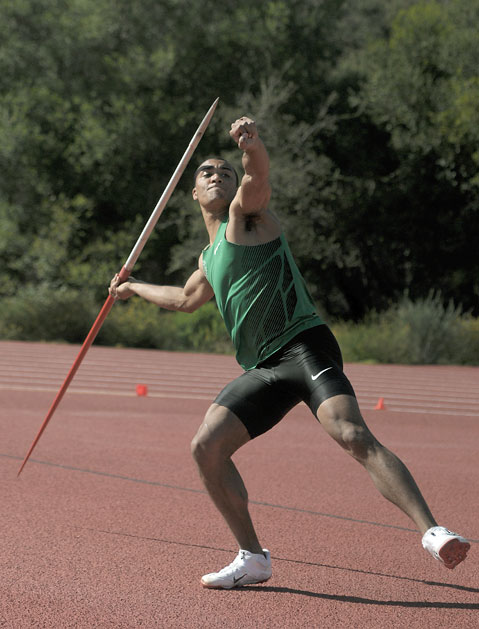 Harry Marra was a devoted decathlete in his day, but he couldn't run that fast if a grizzly bear was chasing him. The experience of working out at UCSB under Sam Adams, who coached a colony of post-collegiate athletes in the '70s, inspired Marra to learn everything he could about athletic movement. He became a national multi-events coach, and three years ago, he was hired to coach at Oregon, which already had an NCAA decathlon champion in Eaton, a potent bundle of fast-twitch muscles with a receptive attitude.
"We have great communication, great honesty," Marra said of his relationship with the athlete. "I don't blow smoke up his backside. I trust him as an athlete, and he trusts that I'm telling him the right stuff. Before I got there, Ashton had this uncanny ability … When somebody told him something, you could see that in his mind, he was visualizing it. He said, 'Coach, whatever you're telling me, it better be correct, because I'm going to do it.' I felt some pressure."
Marra told Eaton to get off to a fast start at the U.S. Olympic Trials last month. The result was the best marks ever recorded in the first two events of a decathlon: the 100 meters in 10.21 seconds, and a long jump of 27 feet.
His other eight events: shot put, 46'7 ¼"; high jump, 6'8 ¾"; 400 meters, 46.70; 110-meter hurdles, 13.70; discus throw, 140'5"; pole vault, 17'4 ½"; and 1,500 meters, 4:14.48. It added up to a score of 9,039 points, topping the 11-year-old world record (9,026) by Roman Šebrle, the 2004 Olympic champion from the Czech Republic.
There's room for improvement in Eaton's three throws — he bettered his trials marks in recent competitions in Germany — and he ran that 400 at Eugene in a pouring rain. It was the 1,500 that was the mark of a true champion. Most decathletes have top-heavy musculature, but the 6'1", 180-pound Eaton is sleek, and he loves to run.
"You have to finish the decathlon spilling your guts," Marra said. "Ashton will run his guts out in London, regardless, even if it's over."
Eaton is refreshingly well-spoken and respectful of his fellow athletes. "I don't want to be treated super special," he said after setting the world record, "in a large part because of the guys competing next to me." He grew up in a small town in the Oregon Cascades, moving to Bend after the 6th grade. He was raised by a single mother, Roslyn, whom he embraced at the finish of the trials decathlon along with his fiancée, Brianne Theisen, an Olympic heptathlete from Saskatchewan, Canada.
In his quest to become the 12th American to win the Olympic decathlon, Eaton is a throwback to the first, Jim Thorpe, a shy Native American who dominated the 1912 events in Stockholm. King Gustav V of Sweden declared him the world's greatest athlete, to which Thorpe was said to have responded, "Thanks, King." One can imagine Eaton, if given a similar opportunity, saying, "Thanks, Queen."
LONDON LINES: The U.S. men's 4×100 freestyle relay team got Lezaked by France and had to settle for a silver medal at the London Olympics last weekend. Jason Lezak helped put the Americans in the finals by swimming in the prelims, and the UCSB Hall of Famer earned his eighth Olympic medal. … Santa Barbara's Kami Craig scored a goal that put the U.S. women's water polo team ahead for good in the fourth quarter of their thrilling 14-13 victory over Hungary, while the American men, coached by Terry Schroeder, won a 9-8 nail-biter over Montenegro. … Todd Rogers and Phil Dalhausser began their quest for another beach volleyball gold with an erratic sweep of the Japanese team.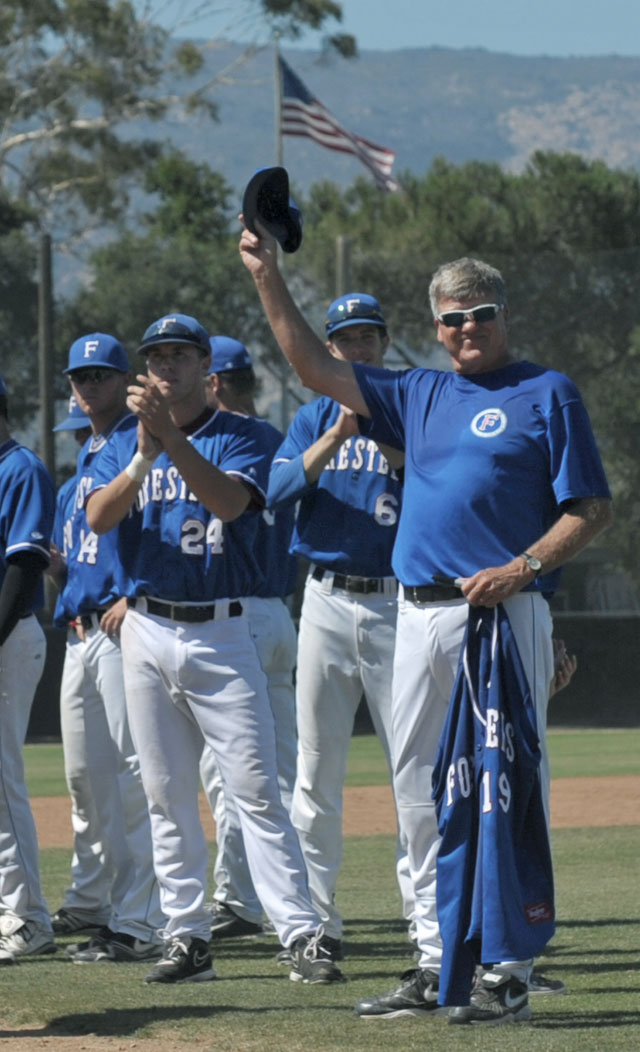 GETTING TO BE A HABIT: There's just no denying the Santa Barbara Foresters when they have a shot at a championship. They won their last nine regular-season games, including a sweep of Team Vegas in a do-or-die series last weekend, and joined the San Luis Obispo Blues at the top of the California Collegiate League final standings. The Foresters have won or shared 19 league crowns in 20 years. Now they will try to repeat as champions at the 78th National Baseball Congress World Series in Wichita, Kansas.