Briefs
Man Arrested After Three-Hour Standoff
Anthony Perrie Barricaded Himself in His Apartment
A Santa Barbara man who skipped a Tuesday court hearing for domestic battery and then fled from a police sergeant when he was spotted later in the day was arrested after a three-hour standoff with authorities.
Anthony Perrie, 28, had barricaded himself in an apartment at 218 Salinas Street where he lives with his mother and, after forcibly stealing money from her and reportedly threatening to kill her, was attacked by a police dog and hit with nonlethal beanbag rounds fired from a shotgun before he surrendered.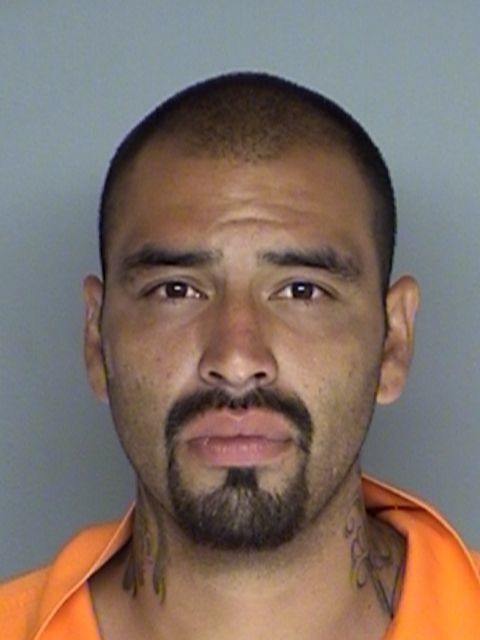 The police sergeant originally spotted Perrie standing at the intersection of Indio Muerto and Salinas streets at around 9:10 p.m. Because of Perrie's failed court appearance, a $50,000 felony warrant had been issued for his arrest. When the sergeant approached Perrie and tried to arrest him, he fled into the apartment. That's where, according to authorities, he robbed and threatened his mother, who was able to flee the scene.
Perrie locked himself in the apartment and ignored orders to exit. Police officers obtained an additional arrest warrant for Perrie for robbery, terrorist threats, and resisting or delaying an officer, and they secured a search warrant for the premises. One minute before midnight, officers forced their way into the apartment and deployed a diversionary flash-bang. Once inside, authorities found that Perrie had barricaded himself in his bedroom by tying the door with rope and blocking it with furniture.
Police knocked down the bedroom door with a battering ram, again ordering Perrie to surrender and threatening to send a canine unit into room. Perrie still refused to comply, and the dog was unleashed, but it failed to drag him from the room. At this point, officers shot Perrie two times with nonlethal beanbag rounds, and he announced he would surrender. After a short struggle to get him into handcuffs, Perrie was taken into custody.
He was medically cleared at Cottage Hospital then booked into County Jail on a number of charges. His bail was set at $50,000.