Briefs
Jaywalker Arrested with Drugs, Knife, Scale
Teen with Ties to Eastside Gang Arrested on Similar Charges in August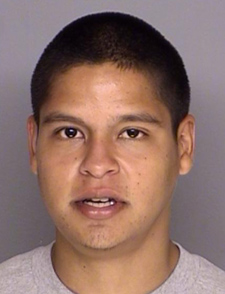 Goleta resident Christian Hernandez — 19 years old with connections to the Eastside gang — was arrested September 27 for possession of a concealed knife, two baggies of marijuana, and a scale.
At around 10:45 p.m., Santa Barbara police spotted Hernandez jaywalking in the 300 block of North Milpas Street. "The subject, wearing dark colored knit gloves, a black shirt, and dark colored pants was detained for the vehicle code violation," said the SBPD in a prepared statement, noting Hernandez admitted to officers before they searched him that he was carrying a weapon.
Hernandez, said a police spokesperson, was arrested August 27 near Santa Barbara High School. He was reportedly in possession of marijuana for sale, cocaine, a knife, and a scale at the time. He was out of custody in that case pending a court hearing, and he has been booked into County Jail on the new charges.