Best Of
Best Of Santa Barbara® 2012
The Santa Barbara Independent Readers Vote Their Favorites for 2012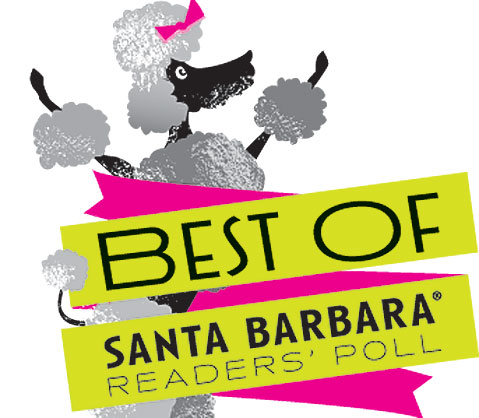 Photos by Paul Wellman
Democracy isn't always pretty. You cast your vote, and you take your chance. Sometimes your candidate is not communally endorsed by the rest of the throngs, and so, like in sports, we must learn to gracefully pluck Defeat from Victory's thrilling mouth — because the world we live in is a shared experience.
Why bring this up now, as we celebrate the winners of our annual Best Of Readers' Poll? Because always, and we here feel it, too, a hint of sadness haunts the winner's circle. Obviously, some worthies go ignored while other folk seem always to win. Excellent local businesses like Summerland's Bikini Factory and State Street's Mountain Air Sports have been number-one'd since the contest began in the 1980s, and we frankly can't see any problem with that.
Other businesses — and we're thinking of the immense restauranting community — seem to be continually up or down. (Remember when downtown had half-a-dozen cookie shops?) Some, like Joe's, Harry's, and McConnell's, practically form the city's heart. So maybe other fine food-and-drinking establishments haven't been sanctified. Give 'em a coupla-three decades, and they might top the charts, too.
But the part that best mitigates our wistful desire for universal inclusion is our stronger urge to know what people out there think. And even better is when the readers discover new things. Our Best Of issue, for instance, offers a brand-new category this year — the food truck. And new favorite places such as Lilly's Tacos and Plum Goods have been honored. These things give us heart and the promise that excellence will maybe one day be recognized by the General Public, and that makes democracy — even when applied to picking doughnuts and kicking tires — seem beautiful.