Education
Room For Improvement in Santa Barbara Schools
Superintendent Addresses the State of Education in S.B.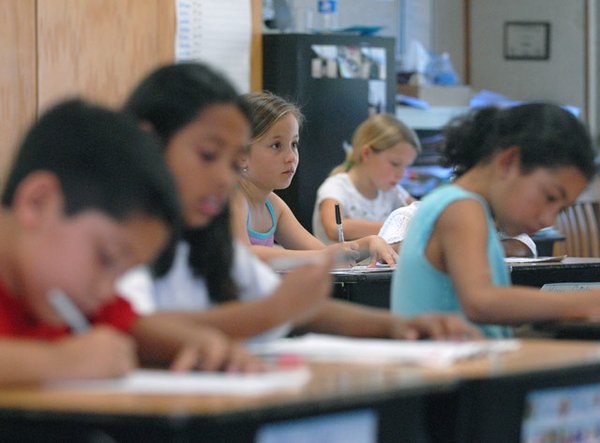 Dave Cash never summed up the condition of the Santa Barbara school district in a single adjective as presidents are wont to do in State of the Union addresses. Instead, in his "State of the Schools" presentation, Superintendent Cash explained the overlapping, sometimes conflicting, data that schools have at their disposal to decipher their success.
Those range from exit exams, Advanced Placement results, SAT and ACT scores, and the Early Assessment Program—measuring the college English and math readiness of high school juniors—results, which are "very good in Santa Barbara," according to Cash. SAT scores as well are 50 points above the state average, and the district's API score—calculated by the state and largely determined by standardized testing—is 808, above the 800 threshold which keeps it out of bureaucratic hot water, but just barely.
These measures also bear out persistent underperformance by English language learners, Latino/Hispanic students, and the economically disadvantaged. "Either they are not smart enough or there is something wrong with our system," said Cash, indicating that the latter is the case. The district is addressing this "achievement gap" by training staff on cultural proficiency, piloting a restorative justice pilot program, and welcoming the THRIVE initiative in which nonprofits are hoping to replicate the success of the Harlem Children's Zone on Santa Barbara's Westside.
Cash also pointed out the revenue gap between the Santa Barbara School district and surrounding elementary districts, all of which spend thousands more per student, and all of which benefit from higher property taxes. Montecito Union spends $21,599 of property tax money per student per year compared to $5,638 for Santa Barbara which depends on the state for funding because property taxes in the district do not account for its per pupil "Average Daily Attendance" Proposition 98 allotment. Surrounding districts, however, exceed their state-calculated base revenue and get to keep most of the excess.
Education, nontheless, cannot be measured completely in dollars and tests scores, Cash told his audience who paid $25 a plate for the fundraiser luncheon hosted by the Santa Barbara Education Foundation. Athletics, arts, and the academies unique to Santa Barbara high schools are all important sources of student enrichment. He presented videos on the Multimedia Arts Academy at Santa Barbara High School and the Dos Pueblos Engineering Academy, drawing applause.