Briefs
Former Friend Testifies Against Adrian Robles
Rudy Gallegos Tells Court About the Hendry's Beach Murder
Rudy Gallegos, who was once accused in the murder of Robert Simpson at Hendry's Beach in April 2010, has been the center of attention this week, testifying against his former friend Adrian Robles. Currently in the third week of his murder trial, Robles is alleged to have killed Simpson shortly after Simpson beat Gallegos in a fight. While the prosecution spent an afternoon walking Gallegos through the events of that day, the defense is suggesting that Gallegos is lying to protect himself.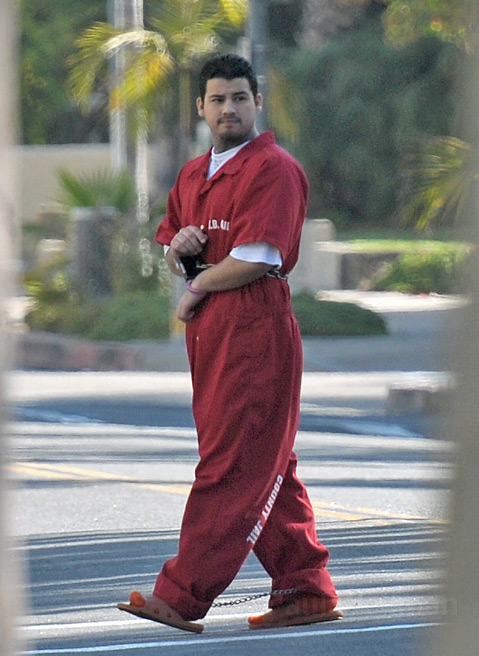 Jurors have endured several hours of a videotape of Gallegos in an interview room. For the first couple of hours, Gallegos lied to investigators and admitted as much, saying he was scared. He at first told them he had been reading his Bible at Leadbetter. When presented with evidence he purchased beer with Robles, he admitted to going to the beach with Robles. Eventually, as detectives showed him more of what they knew, he admitted to getting in a fight with Simpson but said he was not the one who stabbed him.
"I'm telling you straight up; I did not kill this man," Gallegos told investigators. He spent time praying by himself, and his mother visited the room at one point, praying with him and telling him to tell the truth. "God is going to protect you, and the truth will set you free," she told him.
In court, Gallegos said that after the fight he saw Robles arguing with Simpson. Then it appeared Robles punched the victim, Gallegos said, and blood was spurting out. Robles and their two female friends took off running. Gallegos, who said he could get beat up for being a rat against a fellow Westsider, said he walked away. In the car, he told the jury, Robles held up a knife that appeared to have blood on it.
On Monday, defense attorney Steve Balash attempted to show Gallegos was lying by pointing out what he said were inconsistent statements the man made at a preliminary hearing in August 2010.