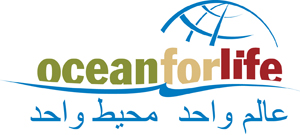 Pre-applications for *Western students are available online and are due by January 18, 2013 at 11:59 PM Eastern Time.
Eligibility Requirements
To apply, each student must:
be an incoming 9th-12th grade high school student in the 2013-2014 school year aged 14-18 (current high school seniors are not eligible);
be proficient in the English language;
be able to swim; and
be willing to participate in future program aspects.
*Students from Middle Eastern countries will be selected through a similar process administered by The GLOBE Program available to countries in the Near East North Africa region.
Three years following the tragic events of September 11, 2001, Ocean for Life was born. Learn more about the genesis of the Ocean for Life program by watching a powerful two-minute video.
Watch some of the youth media projects developed by Ocean for Life students.