Announcement
Rosetta Thurman Rocks Santa Barbara Nonprofit World!!!
Leading From Within presents "6 Ways to Rock Your Nonprofit Career"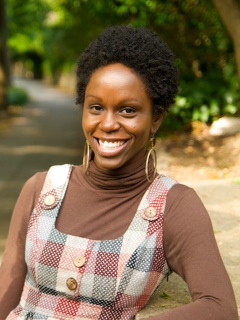 The workshop will be held on June 19th, 5:00-6:30PM at the Santa Barbara Maritime Museum, and will cost $15. It will be followed by a wine and cheese reception.
Rosetta Thurman's mission is to empower a new generation of leaders to change the world. Based on the concepts in Rosetta's first book How to Become a Nonprofit Rockstar, this interactive, lively presentation will discuss six ways to accelerate your nonprofit career, including:
● How to develop valuable nonprofit expertise (even if you're "just" an intern)
● Strategies for building a strong professional network
● Ideas to help you establish a great personal brand
● Opportunities to practice authentic leadership
● Steps to achieve work/life balance
● Tips for when and how to move on up in your career
Participants will take away concrete ideas for career development that can be implemented right away.
LFW facilitator and Board Chair Ken Saxon said, "We're thrilled to host Rosetta Thurman in Santa Barbara, and to sponsor this workshop to help fill the void in career development programming for emerging nonprofit professionals in our County."
Leading From Within advances the common good by investing in people dedicated to making their communities a better place. To date, LFW programs have supported 200 nonprofit and community leaders through their Emerging Leaders, Courage to Lead and Katherine Harvey Fellows programs.
To attend the "6 Ways to Rock Your Nonprofit Career" workshop, register on the LFW website. Seating is limited.
For more information contact Emily Crawford at (805) 770-3232 or via email to emily@leading-from-within.org or by visiting www.leading-from-within.org for updates. Interviews available upon request. Please find the attached photo and biography on Rosetta Thurman for your review.