Briefs
Sheriff Brown Arrests Stabbing Suspect
Intervenes in Fight Between Transients in Fiesta Parade Staging Area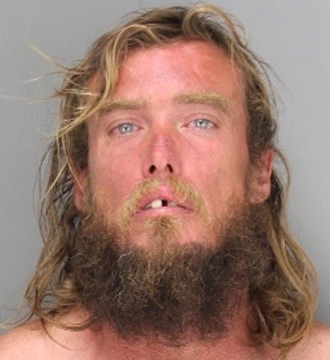 Sheriff Bill Brown, on horseback and preparing to take part in the Fiesta Parade, personally arrested a homeless man accused of stabbing another transient at around 12:10 p.m. Friday in Pershing Park.
According to police spokesperson Lt. Paul McCaffrey, Brown and a few of his mounted deputies were lining up in the parade staging area when they noticed an altercation at the south end of the park. They rode up to find two men engaged in a fight. The suspect, 36-year-old Isaiah Jones, had reportedly stabbed the 50-year-old victim in the gut and was taken into custody. He was transported to County Jail and charged with assault with a deadly weapon.
The victim was transported to Cottage Hospital — his wound wasn't considered life-threatening — but he refused treatment and left, McCaffrey said.