UCSB Professor Pleads Not Guilty to Theft and Battery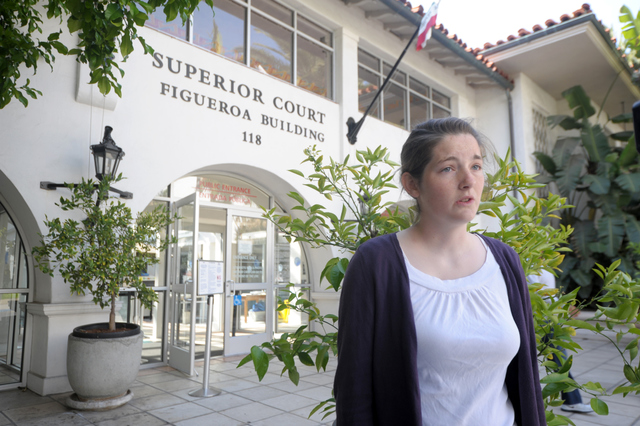 Mireille Miller-Young — the UCSB professor charged with misdemeanor theft, battery, and vandalism last month after allegedly taking an antiabortion protestor's sign, destroying it, and injuring a protestor in the process — pleaded not guilty on Friday. Miller-Young didn't appear in court but was represented by her lawyer, Catherine Swysen, who declined to comment on the case. The next hearing is scheduled for May 1.
According to a police report filed about the March 4 incident, members of the Riverside-based group Survivors of the Abortion Holocaust were displaying large posters of aborted fetuses on the UCSB campus when they approached Miller-Young. Miller-Young, an associate professor in the Feminist Studies department, later told police that she is pregnant and was "triggered" by the protestors' signs and that those signs violated her own rights by showing such graphic images. She reportedly took one of the banners, destroyed it in her office, and scratched and pushed 16-year-old Thrin Short — who attended Friday's hearing — in the process. UCSB has declined to comment on the case.
After Miller-Young's plea was entered, Short spoke with media outside the courthouse. She said that she was "not very surprised" at Miller-Young's not-guilty plea but that she is "still very surprised" that a professor would be involved in such an incident, noting that at previous demonstrations, her group has experienced people getting upset but the encounters are "civilized." Short maintained that her group had the same right to their views as Miller-Young did. "She was going through the same free speech zone as we were," she said. "I hope she gets what is just, which is to not do anything like this in the future."