Living
Scene in S.B.
Strolling and Soaring
"She's got a mind of her own and thinks she's a rottweiler in a pug's body," said Mary Elliott while out for a stroll with her dog, Haley, at Douglas Family Preserve. Haley has been brightening the life of the Elliott family for three years now and joined the family when Mary's daughter wanted to get a pup and won.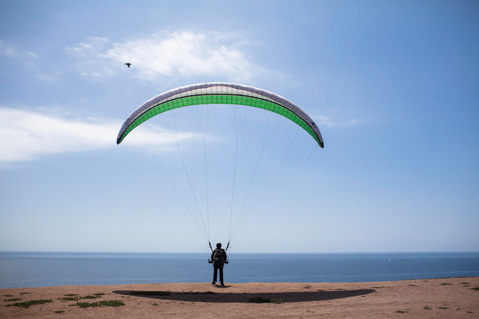 Andrew Quine looks out over the ocean while he prepares to paraglide off of a cliff at Douglas Family Preserve. Quine, a student at UCSB, began flying through the Earn to Learn program with Eagle Paragliding, where he traded work for a training program and eventually got his pilot's license. "The best part of this is the solitude and serenity. There's no engine, no pollution, just quiet," he said.