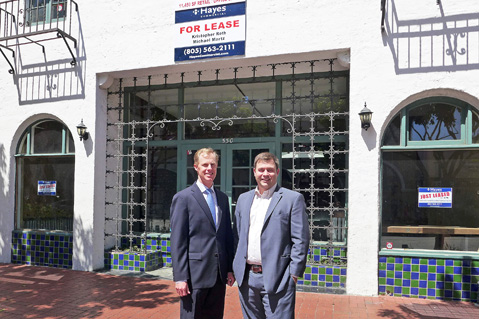 Samy's Camera, a fixture in the community for 22 years and at its Chapala Street location for 10 of them, will be relocating to 530 State Street in July, according to Hayes Commercial Group, which represented the State Street building's landlord in the deal. Samy's signed a long-term lease for the 11,450-square foot space — the largest space leased by a store downtown in the last three years.
"This move will place Samy's in the heart of the retail and pedestrian corridor, next to a city parking lot and closer to Brooks Institute of Photography — all positives for their business," said Kristopher Roth, a broker for Hayes, in a prepared statement. Roth's colleague, Michael Martz, also worked on the transaction, and said that the 530 State Street property "attracted strong interest and multiple offers from large-format retailers."
Roth added that building's owners "are delighted to have signed a lease with such a well-known and well-loved store." Samy's was born in Los Angeles in 1976 and has since expanded to seven stores throughout the state.