Benny is a wonderfully sweet calm neutered male Miniature Pinscher and German Pinscher mix, about 20 lbs., and is nine years old (although behaves like a five year old). He loves people and gets along with other dogs. He will chase a tennis ball but usually just wants a person that he can be close to and provide the companionship he is missing. He walks well on a leash but needs some training for commands. Benny had lived in a home with an elderly gentleman who passed away leaving Benny and his sister Joon behind. Joon has found her forever home and now Benny is left behind waiting for his forever home. Benny would love to be in a home with one or two adults. He would also be fine with respectful dog knowledgeable children. He loves being talked to and petted and rides really well in a car. He has attended many community outreach events. He is housetrained, current on all his vaccinations, and is ready to have a soft bed in someone's home to call his own. For information about adoption for Benny call County Animal Services at 681-5285.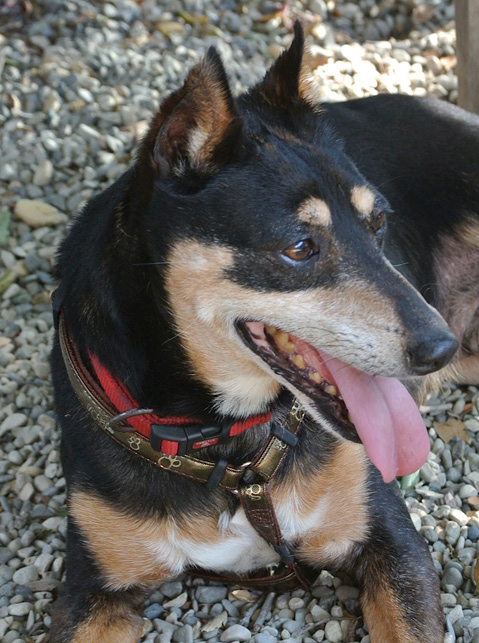 To view Benny's profile and more photos, and more dogs for adoption from K-9 PALS and courtesy posts for dogs from the County Shelters and other rescue groups, visit the K-9 PALS website at K-9PALS.org. Or call 570-0415 for more information. K-9 PALS (K-9 Placement and Assistance League, Inc.) is the all-volunteer nonprofit 501C3 no-kill organization working on behalf of homeless and abandoned dogs in shelters in Santa Barbara and Ventura county shelters, and other abandoned dogs in need. K-9 PALS provides veterinary care, training, promotions, rescue, transports, adoptions, and advocacy for homeless and abandoned dogs from Santa Barbara and Ventura county shelters and other abandoned dog in need.
K-9 PALS provides free dog behavior training sessions for people who have adopted a dog from any shelter, rescue group, or humane society. When you adopt a dog from any shelter or rescue, contact K-9 PALS at info@k-9pals.org or 570-0415 to take advantage of this great offer. For more information about K-9 PALS go to K-9PALS.org. or K-9 PALS on facebook.
All donations to K-9 PALS go directly to benefit homeless dogs in order to save lives, and reduce the number of abandoned and homeless dogs in our county shelters. Donations are gratefully accepted by K-9 PALS, P.O. Box 60755 Santa Barbara, CA 93160-0755.
Lisa Acho Remorenko is executive director of Animal Adoption Solutions, www.animaladoptionsolutions.com