Briefs
New Senior Housing a Community Achievement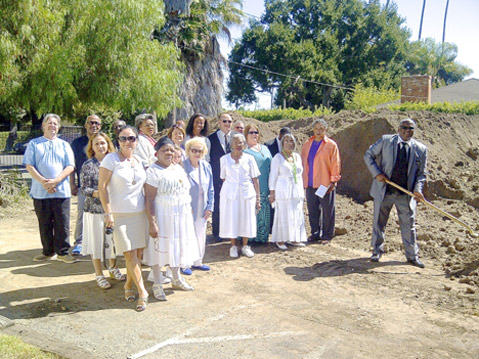 As Wallace K. Shepherd put it, "The new residence will contribute toward decreasing the local housing crisis, and hopefully will act as a model for other organizations, businesses and places of faith that have underutilized space." Shepherd, pastor of Second Baptist Church and executive director of its Community Achievement Enterprise subsidiary, has led the movement to build H.B. Thomas Manor as a Project Based Voucher, Section 8 set of one-bedroom apartments for low-income seniors.
Located at 1032 East Mason Street, the project spent several years fund-raising and going through the city's architectural planning and permitting process before finally breaking ground this month. The six apartments — near public transportation and the Milpas neighborhood — will each feature a private terrace and energy-star-rated appliances.
Community Achievement Enterprise is a nonprofit subsidiary of the Second Baptist Church, and will be the managing agent for the apartments. Pastor Shepherd added, "It will be constructed on Second Baptist Church property, which has served the Santa Barbara community for over 100 years. Residents need not be members or attendees of the church." Completion is expected by summer 2015.