Sports
Sixth Annual S.B. Marathon
Volunteers Ensure Event's Success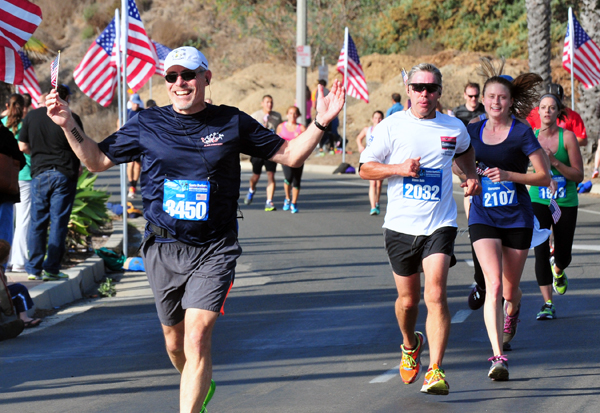 The Santa Barbara International Marathon doesn't know what life is like without loyal volunteer Bill Rupp. The Goleta Course Supervisor has been a dedicated supporter of the race since its inception in 2009. Officially the Select Staffing Santa Barbara Veteran's Day Marathon, volunteers are the lifeblood of one of Santa Barbara's largest annual sporting events.
With Rupp in charge of communication, recruitment, and supervision in Goleta, the race always runs smoothly. Rupp decided to get involved after being drafted by Patsy Dorsey, a team captain, and Anita Ho, a volunteer recruiter, who were involved with creating the marathon with Dan Campbell and Rusty and June Snow.
Rupp remembers how in '09 everyone in the community wanted to be "involved the first year as Santa Barbara hadn't had a marathon for 25 years or more." That year he became a team captain, supervising a section of the marathon course in Goleta. Eventually, Rupp became the Goleta Course Supervisor.
His passion for the marathon stems from his athletic past and belief that Santa Barbara should have a marathon that can be a Boston qualifier, as he explained, "Santa Barbara is a very active community and many people will come here for the weekend, as it is a destination race."
Running and races have become a true part of his life, whether he is running a marathon himself or being active in helping the Santa Barbara Marathon get off the ground and become a race that is now proud to be named one of Runner's World top new marathons in 2014.
For the full story, see presidiosports.com.