Sports
Gaucho Soccer Stars Honored
Ismaila Jome and Nick DePuy Earn All-Region Honors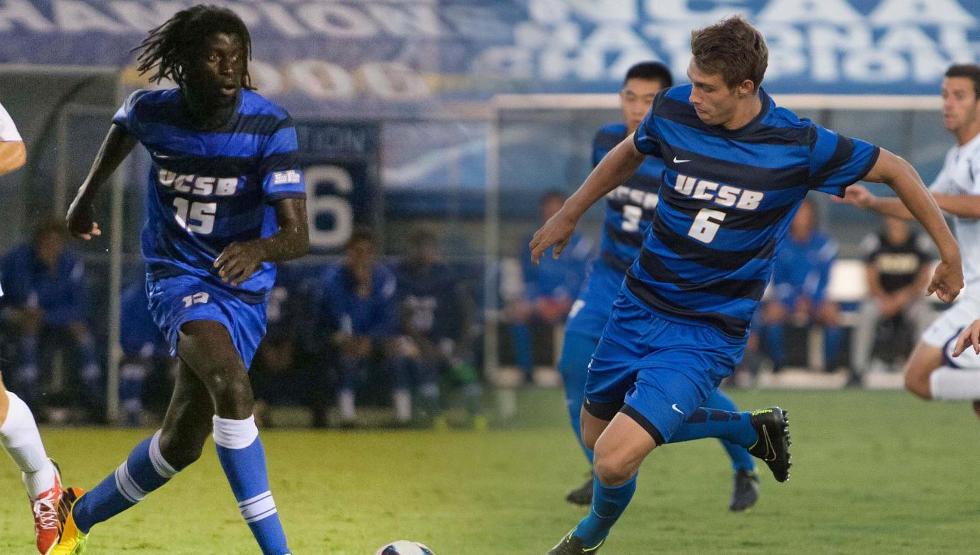 UCSB sophomores Nick DePuy and Ismaila Jome were both named to the NSCAA All-Far West Region Team, it was announced this last week.
The pair of Gauchos were both named to the Third Team. The Far West Region is comprised of teams from the Big West, Pac-12, and WCC conferences.
This the second straight All-Region honor for Jome, who was named to the First Team in 2013 as a freshman. It is the first career All-Region award for DePuy.
DePuy, who was named the Big West Offensive Player of the Year in November, led the team with 10 goals and 21 points. In Big West play, he led all players with eight goals, five of which were game-winners.
Jome was a versatile, dangerous, and stabilizing player for the Gauchos over the 2014 season. Serving as an attacking mid/wing over the first half of the season, he went on to accumulate five assists, which was tied for the conference lead at the end of the regular season. Moving to left back in the latter half of the Big West schedule, he helped the team end the regular season on a five game unbeaten streak.
For more, see presidiosports.com