Briefs
New Park at Bath and Ortega Streets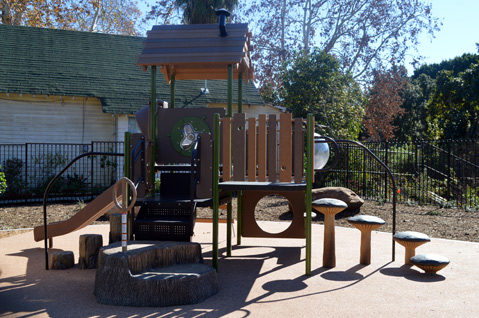 A Santa Barbara pocket park first pitched in the late 1990s has finally come to fruition and will open on Wednesday with city officials on hand to celebrate. The $250,000 cost for he Bath Street Pocket Park, on the corner of Bath and Ortega Streets, was covered by bond money from the city's former Redevelopment Agency. Community members helped design the 2,700-square-foot space, which includes a playground, lighting, fencing, landscaping, and benches.
More than 15 years ago, the property was acquired in conjunction with the Lower Mission Creek Flood Control Project and the idea for the park was born. Funding wasn't obtained until late 2013, and construction started in February 2014. "Santa Barbara has a long history of providing parks to support community health and well-being, foster recreation, and enhance the lives of city residents," said Parks and Recreation director Jill Zachary. "Although it took many years to make this park a reality, it has always been a priority. We are pleased it is now ready for neighborhood families to enjoy."
The City Council, Parks and Recreation Commission, and Parks and Recreation Department will gather at 10:30 a.m. on Wednesday to commemorate the opening of the park — the 57th in the city.