Briefs
False Alarm at Neverland Ranch
Prank Call Prompts Big Emergency Response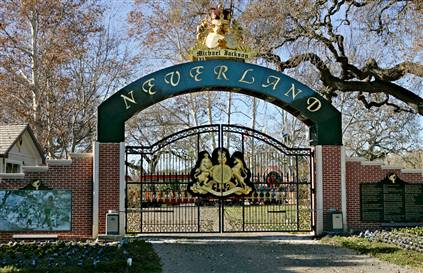 A little before 4 p.m. on Tuesday, the Santa Barbara Sheriff's Office received a 911 call from someone who claimed to be holding hostages at Neverland Ranch. The caller said he had killed seven people and demanded a plane ticket to Missouri, according to emergency radio communications. He also asked for $20.
Treating the call as a serious threat, a heavy law enforcement presence descended on the estate along Figueroa Mountain Road. "After three hours of searching the property which expands several thousand acres and includes several structures, the call was determined to be unfounded," said Sheriff's spokesperson Kelly Hoover. "There was no evidence of a crime or anything suspicious in nature." Because the prank call is under investigation, Hoover said she couldn't release any details on the reporting party or their possible location.
Formerly owned by pop king Michael Jackson, Neverland Ranch is now the property of Colony Capitol, a Santa Monica investment firm.